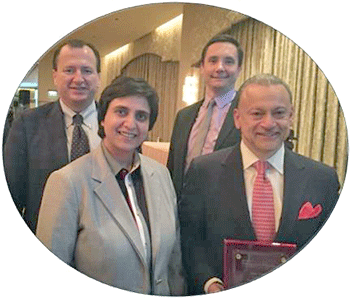 Norwegian American Hospital Newsletter
The 2015 Becker's Hospital Leadership Award was presented during the Becker's Hospital Review 6th Annual Meeting on May 7th at the Ritz Carlton, in Chicago.  The award recognizes men and women who have made remarkable contributions and will leave lasting legacies to their respective health systems, hospitals and communities through their vision and leadership.
Norwegian American Hospital is pleased to congratulate its President and CEO, José R. Sánchez, for being among the six award recipients this year.  These leaders all have demonstrated a noteworthy range of talent, skill and passion in their work. We recognize them for their leadership and vision beyond the confines of their organizations as well as their commitment to improve the well-being of their local communities.
We are delighted to honor Mr. Sánchez for this achievement.  He serves as an inspiration to others in the healthcare industry for his dedication to bettering our community through Norwegian American Hospital's commitment to providing quality, compassionate health care.