Festejo mar afuera y tierra adentro por todo lo alto
Como parte de las actividades de la vigésimo quinta Fiesta Boricua 2018, que se celebra todos los años en los predios de la Division Street, este año la gama de actividades comenzó con la Fiesta Jíbara que contó con la participación especial de un nutrido grupo de invitados. El acto tuvo lugar en el patio interior del The National Museum of Puerto Rican Arts and Culture, en donde se reco–noció la labor de varios puertorriqueños que han aportado muchísimo, tanto en Puerto Rico, como en la diáspora.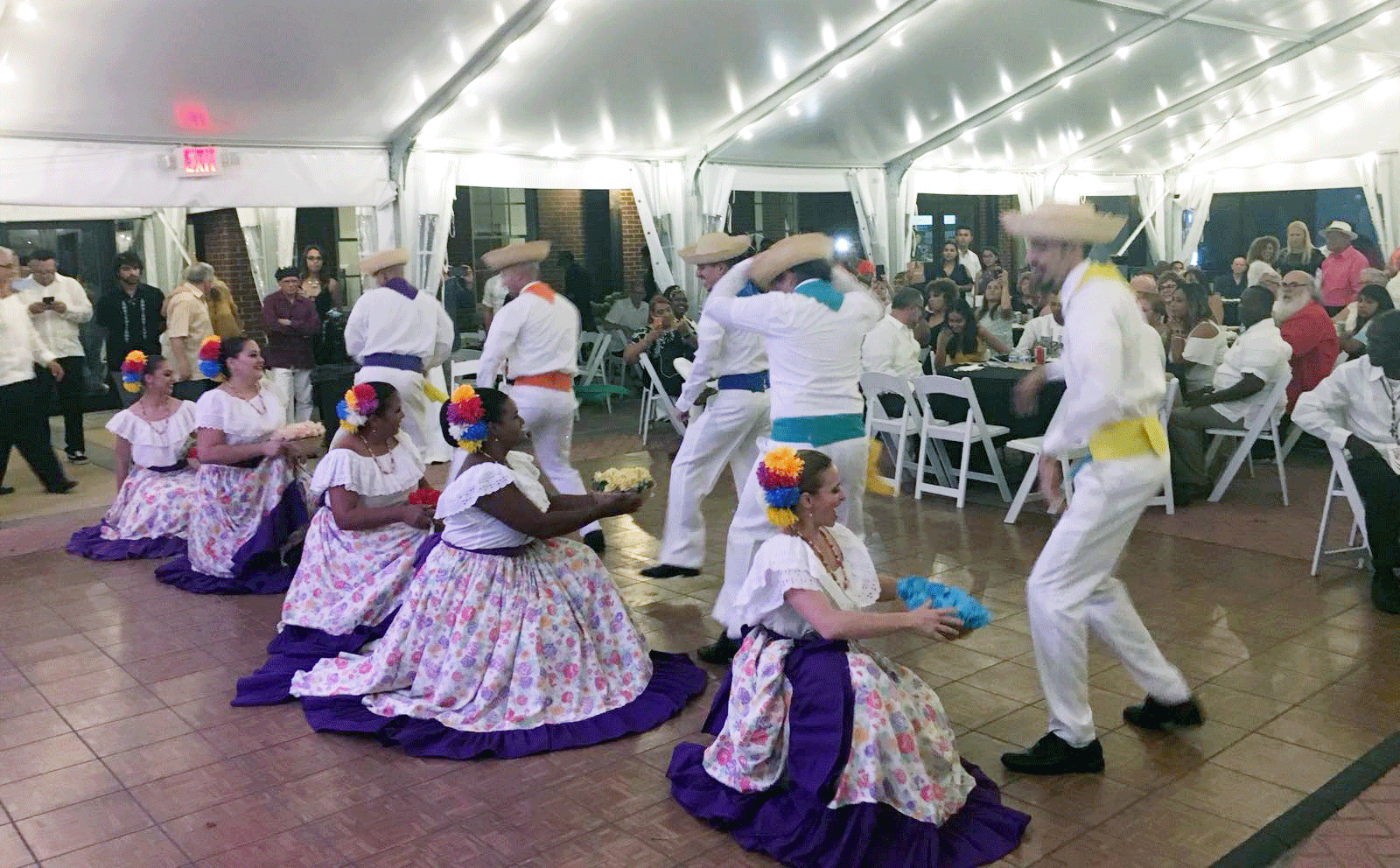 "Estamos acompañados de unas delegaciones extraordinarias. Hemos presenciado el Ballet Nacional Guarionex, que lleva cuatro décadas de existencia y nos trajo esa música de tierra adentro y mar afuera con el grupo Junte Loiceño, dos temas que definen nuestra puertorriqueñidad. Estas fiestas ya son una tradición y para nosotros la celebración de nuestra cultura, es el festejo de nuestra puertorriqueñidad y nuestra afirmación en una sociedad que nos ha mantenido en su margen. Como pueblo sabemos lo que es la marginación, la discriminación, el maltrato, por eso establecimos en esta ciudad de Chicago, una presencia puertorriqueña definida por esas dos gigantescas banderas, las más grandes del mundo", manifestó José López, Director Ejecutivo de The Puerto Rican Cultural Center (PRCC), al comienzo de la actividad. Añadió que esas banderas que se encuentran ubicadas en el corazón de la Division Street, fueron inspiradas en la figura del prócer puertorriqueño Don Pedro Albizu Campos. A partir del 1991 al 1993 se comenzó a celebrar el centenario del reconocido político, cuyo nombre está en una de las principales avenidas que congrega el barrio boricua y en donde se erigió una estatua en su honor.
Acto seguido, López reconoció la presencia de la Alcaldesa de Loíza, Julia Nazario, quien estuvo presente en el acto, ya que es el municipio que se homenajeó este año y al que se le dedicó la Fiesta Boricua. 
"Quiero agradecer todo lo que están haciendo durante estos días con la delegación que vino de Loíza. Me han manifestado lo bien que se han sentido y cómo nos han tratado en este evento tan especial. Estos lazos que hemos comenzado con esta comunidad, van a permanecer por muchos años. No sólo por todo lo que nos han ayudado, sino por el respeto que han tenido hacia mi pueblo", sostuvo la Alcaldesa.
Las expresiones de la principal ejecutiva municipal se llevaron a cabo ante la presencia de invitados y figuras importantes del quehacer cultural y político de Chicago y Puerto Rico. Además, estuvieron presentes una de–legación de loiceños provenientes tanto de afuera como de Puerto Rico, al igual que el Presidente de la Legislatura Municipal, Joel Osorio.
"La primera ayuda que llegó a Loíza vino de Chicago a través del Congresista Luis Gu–tiérrez, igual que de Oscar y José López. Desde ese momento, no nos han dejado solos. Jamás tendremos con qué pagarles el que hayan sido ustedes los primeros en llegar a nuestro pueblo para darnos ayuda", sostuvo Nazario, quien costeó su viaje a Chicago sin gastar un centavo del erario municipal. De igual forma, las agrupaciones
hicieron sus propios esfuerzos para llegar hasta la Ciudad de los Vientos.
Por otra parte, durante el agasajo, se reco–noció a la activista Mirta Ramírez, fundadora de ASPIRA en Chicago, organización sin fines de lucro que ha educado por generaciones a la juventud latina por los pasados cincuenta años. Igualmente se resaltó el trabajo artístico de Gamaliel Ramírez, muralista y pintor de Humboldt Park. Tanto el artista como la educadora fallecieron durante este año 2018. 
Además, entre los invitados especiales se encontraban, Marvin García, miembro de la Junta de Síndicos de Northeastern University; Miguel Fraga, Primer Secretario de la Embajada de Cuba en los Estados Unidos; Oscar López Rivera y la Licenciada Jan Susler, quien estuvo a cargo de su defensa durante el proceso de liberación. 
El evento cerró con un espectáculo musical a cargo del Junte Loiceño, agrupación que se inició en el municipio de Loíza durante la incumbencia de la Alcaldesa Nazario. El colectivo musical hizo gala a la temática del mar afuera con su contagioso ritmo borincano. 
La animación de la velada estuvo a cargo del doctor Jesús Hernández Burgos, Director de Iniciativas de Salud Pública de PRCC.