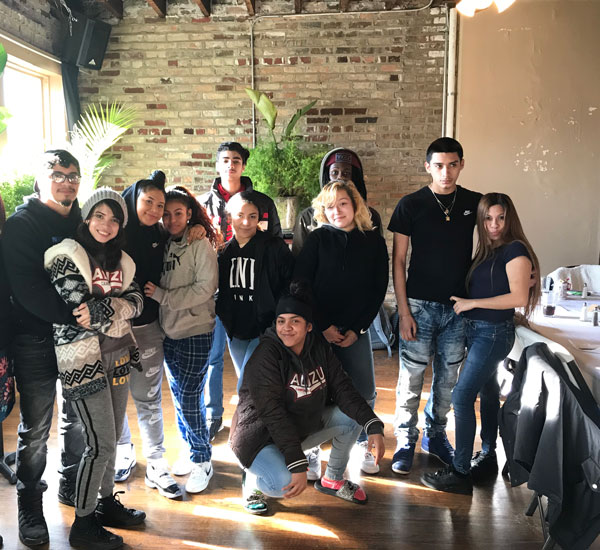 Beginning this school year, Pedro Albizu Campos High School and the Mental Wellness unit of the Puerto Rican Cultural Center partnered with a Care Team of community mental health support partners. This partnership developed a support system for youth who were under the sway of severe trauma. This trauma had lowered their academic performance and hurt their attendance.
Therefore, the Mental Wellness program developed and implemented a Healthy Relationship group for couples in unhealthy relationships as well as an Expressive Art therapy group. Group sessions were held on Mondays and Fridays during the course of 10 weeks and included students who were selected based on referrals from school administrators and mentors.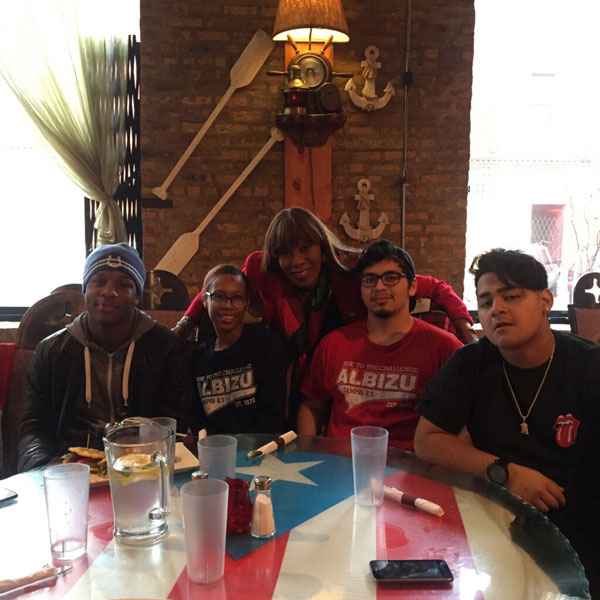 Students were monitored for attendance, participation, behavior, attitude, and academic improvements. The completion of engagement in support groups displayed improvements in nearly all areas monitored. Students who participated in the groups reported learning healthy ways to engage in communication, emotional regulation, and other healthy coping skills. On the last day, the students were celebrated with a Graduation Luncheon to mark the completion of their sessions and their considerable achievements.
Sara Gonzalez, LPC, led the Healthy Relationship group, focusing on how to improve communication and gain skills to enhance engagement with partners, peers and family members. Throughout the group sessions, it was evident that male students improved their attendance as well as learned how to build healthier and stabler relationships.
Stacy R. Epps-DeStefano, CADC, led the Expressive Art therapy group, which focused on the use of colors, free expression, and the evaluation of artwork to engage with emotional expression and meaning. Students were eager to participate due to the recent elimination of the art program elective. One student reported he wanted the group to run every day and he vigorously recruited other students to join!
The Mental Wellness program is an extension of Vida/SIDA at the Puerto Rican Cultural Center and provides free psychosocial and substance use counseling services to individuals living with HIV.
Additionally, participants who are at high risk for contracting HIV receive a free consultation and behavioral health referrals. Given the considerable expertise of the counselors, the Mental Wellness program has been able to provide other wide-ranging services because of integrated partnerships within the agency as well as the surrounding community. Recently, the Mental Wellness program was contracted to begin an Expressive Art therapy program called, "Art Feels" at Yates Elementary School starting in February 2019.
By Dorian Ortega, Mental Health VIDA/SIDA