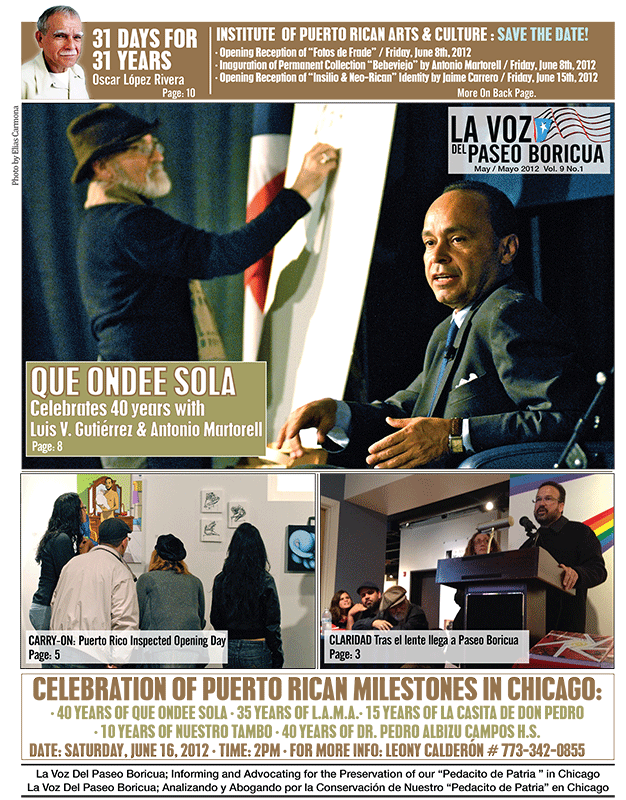 La Voz del Paseo Boricua proudly continues in the legacy of our community's previous newspapers. Founded in 2004, La Voz del Paseo Boricua, or simply 'La Voz' as it is affectionately called by our readers, is a grassroots bilingual periodical published by the Juan Antonio Corretjer Puerto Rican Cultural Center. We report on stories relevant to our community on a monthly basis, disseminating news about local events, programs, resources, and developments. As an alternative source of media, we seek to acknowledge the achievements of the Puerto Rican community at large and to advocate for the preservation of the heart of our barrio in Humboldt Park – our "Pedacito de Patria" in Chicago.
For contributions please contact Nadya Hernandez or Jose Soto at lavoz@prcc-chgo.org
Our website can reach over 10,000 users in a month, if you want to advertise with us, please contact us.
La Voz del Paseo Boricua reserves the right to publish at its discretion.