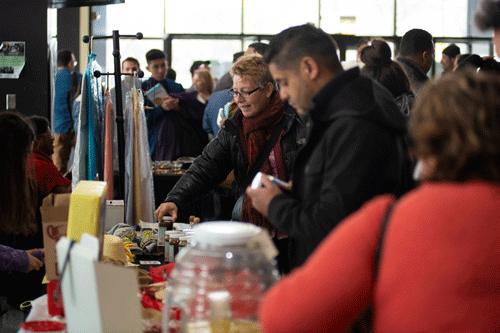 Over the weekend of Feb. 1 and Feb. 2, 2020, the community held several events aimed at aiding the process of recovery in Puerto Rico and contributing to the Puerto Rican Agenda's (PRA) 3R's 4PR.
The first event was held at Roberto Clemente High School on Sat. Feb. 1, following the monthly meeting of the PRA. It included several artisans as well as film showings by Boricua Film Festival in the school's lobby and auditorium.
"As a result of this fundraiser at Roberto Clemente, we were able to raise $1,539 for the 3Rs for Puerto Rico Campaign of the Puerto Rican Agenda", said, Jessie Fuentes, co-chair of the organization.
The following day, the PRA held another event co-sponsored by La Obra, at the Wild Hare Pub on Halsted, which included some of Chicago's musical talent like Orquesta Leal, Abi Sánchez, Afincao, and Dj Tripp. This musical extravaganza brought in more than $3,500.
More than $500 was collected in various community businesses in response to the Puerto Rican Agenda's collection boxes. Moreover, Ziad Farhan, owner of Municipal Market, led an effort in his Arab-Palestinian Community that raised an additional $2,000.
La Voz del Paseo Boricua