The song rang out at The National Museum of Puerto Rican Arts and Culture (NMPRAC), " yo sé que no te gustó que yo plantara bandera, pero a lo hecho, pecho, también yo tengo derecho".
Gathered with Founders, Board Members, funders, supporters, artists, staff, family and friends, the museum celebrated the 20th anniversary of its creation by unveiling its new anniversary logo, promotional video and program year. Part of the celebration was the opening of a new exhibition by artist Samuel Lind titled Portales. This artist from Puerto Rico was brought to NMPRAC in partnership with Philadelphia's Taller Puertorriqueño.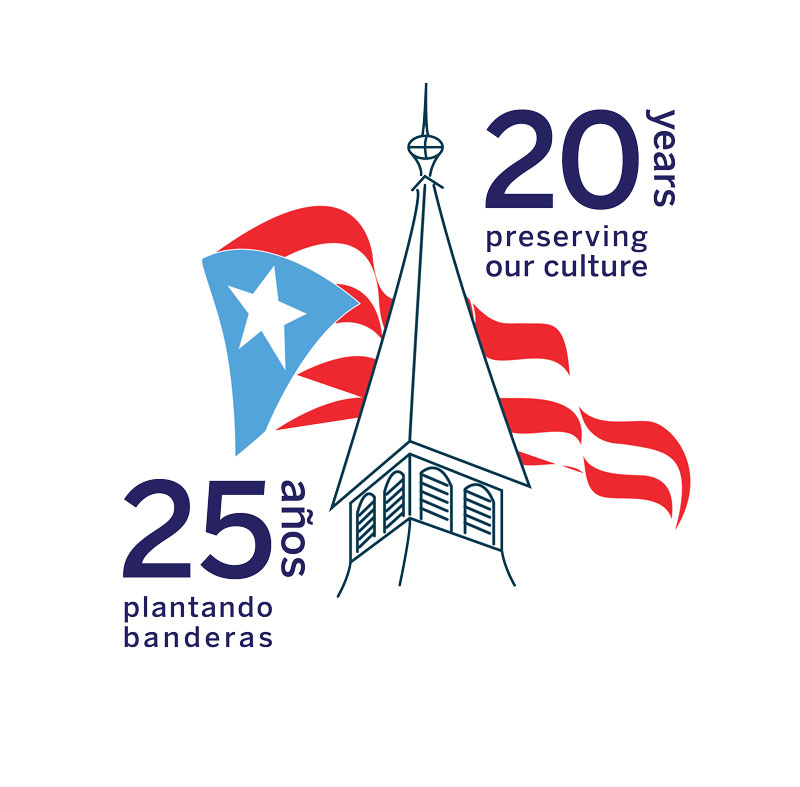 The highlight was truly the anniversary video, which asked: what came first the art piece or the museum? While the song Plante Bandera played, the video showcased the creation of the museum 20 years ago and the Paseo Boricua flags which are 25 years old. It started by showing the migration of Puerto Ricans from the island to Chicago. It intertwined construction pictures of the flags and the museum. It showed the various programs that had been achieved by the museum and ended with its new logo, the museum wrapped by the bandera. To view the video, visit our website: nmprac.org
Let us continue to honor our history as we celebrate our future.
By Billy Ocasio, Chief Executive Officer National Museum of Puerto Rican Arts & Culture (NMPRAC)