Sen. Iris Martínez Wins Democratic Primary for Cook County Circuit Court Clerk in Upcoming General Election First Puerto Rican! First Latina!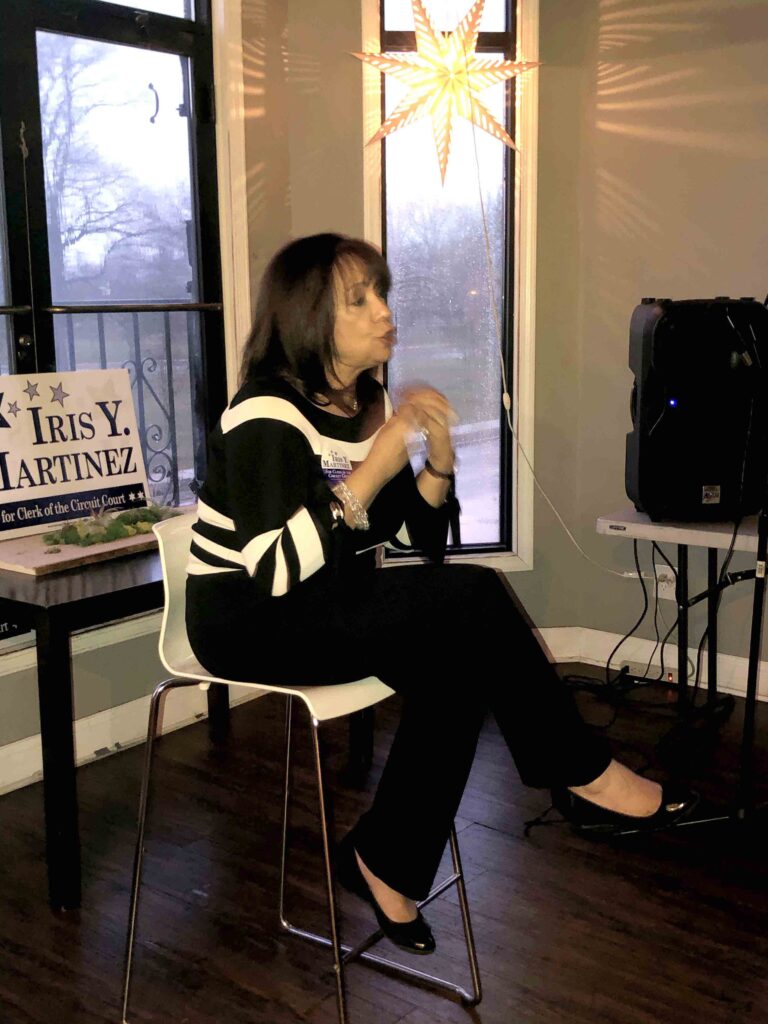 State Senator Iris Martínez emerged victorious on March 17, 2020 in her bid to become the Democratic Party's nominee to succeed Dorothy Brown as the Cook County Clerk. If successful in November's General Election, Martínez will be the first Latina to be elected to that high office. Senator Martínez was born and raised in Humboldt Park and is a product of the Puerto Rican community.
Currently, Martínez is a key leader in the Democratic Party's majority in the State Senate. In this role, the senator continually distinguishes herself as a champion of Puerto Rican arts and culture as well as promoter of critical projects that affect the lives of Latinos and of her community of constituents at large. Martínez is a strong supporter of the Puerto Rican Agenda and a well-known presence at keynote Puerto Rican events such as Fiesta Boricua and the Puerto Rican Festival in Humboldt Park.
In early March, supporters of Iris Martínez attended a fundraiser to support her campaign at Humble Bar in Humboldt Park. Community artist and muralist, Cristian Roldan, honored her with an art piece in the shape of the island of Puerto Rico so that she never forgets her Puerto Rican roots. "This is the first art piece that will go on the wall of my new Circuit Court Clerk office", said Martínez with tears in her eyes. She was most grateful for the support she received during the event and expressed confidence for her victory in the upcoming General Election. The race is not yet over. Senator Martínez now will face off against Republican Barbara Bellar in November.
by Nadya Henriquez Lowy, La Voz del Paseo Boricua