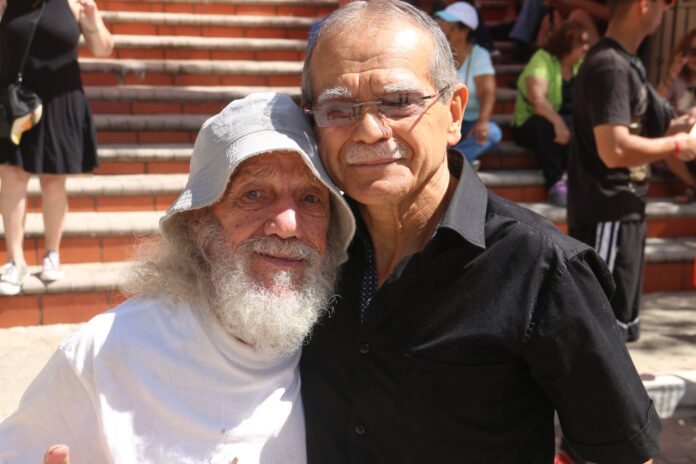 • Hector Franco, acclaimed Community leader and Ald. Maldonado's father-in-law
The Puerto Rican Cultural Center Mourns the physical loss of a pillar of our community, and father-in-law of Alderman Roberto Maldonado, Hector Franco. Hector Franco became a highly respected and admired leader in Chicago's Puerto Rican and Latino community. Following his training as a community organizer, he would create a very effective multicultural multiracial advocacy group. Allies for a Better Community— ABC. He was an effective leader in addressing many issues relating to the quality of life in our marginalized communities.
The PRCC joins The Franco and Maldonado families in their bereavement on the loss of another family member during the holidays. Nearly 5 years ago, they confronted the unexpected and untimely death of Nancy Franco Maldonado, Hector Franco's dear daughter, and Roberto Maldonado's beloved wife.
• James Cortés, beloved brother of our Patriot Edwin Cortés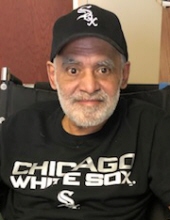 We, at The Puerto Rican Cultural Center, are deeply saddened by the passing away of James Cortés. James, beloved brother of our Patriot Edwin Cortés, a valued member of a distinguished family that has made many contributions to our Collective work. The family will receive friends at Kurtz Memorial Chapel, 65 Old Frankfort Way, Frankfort, IL 60423 on Sunday, November 22, 2020, from 11:00 AM until the time of service at 2:00 PM.
• Jaime Cruz, Long Time Business Owner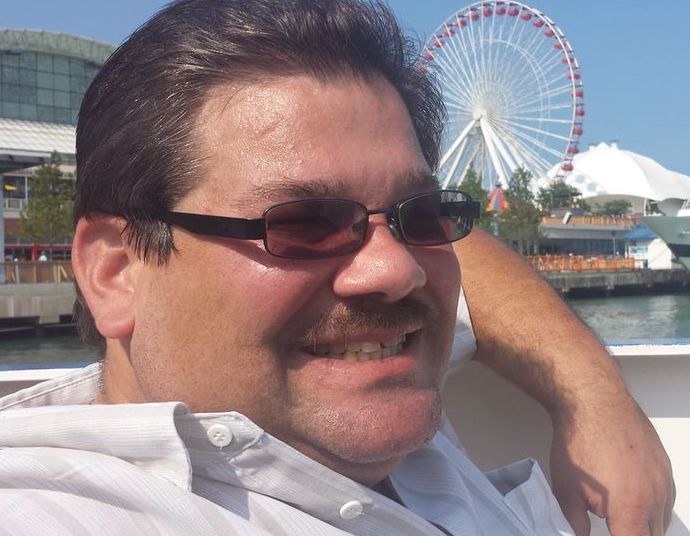 Jaime Cruz, long time restauranteur and President of the Cocineros Unidos de Humboldt Park, died unexpectedly on Tuesday, December 8th. For 20 years Jaime was the owner of Latin American Restaurant on Paseo Boricua and for many years was a member of the Division Street Business Development Association. He owned several popular food trucks in Humboldt Park, and he gave back through his generous support of many activities in the Puerto Rican Community. La Voz del Paseo Boricua expresses its deepest condolences to Jaime's wife Yolanda, his children, grandchildren as well as the entire Cruz family. He will be sorely missed.
Benito Reinosa Burgos
Hay vibración de tambores
que nacieron africanos
y hoy resuenan en las manos
de un mundo de mil colores;
Llantos, rezos y dolores
de una Patria agradecida
mientras pasó a mejor vida
un boricua hasta en la luna
y su Atabal entró en una
dimensión desconocida.
No hay tribunal ni prisión
ni marina todavía
que tengan la valentía
de Carlos "Tasó" Zenón
hoy que él trasciende,
su acción y su yola de pescar
se van inmortalizar
en la Patria, en la Isla Nena,
en cada grano de arena
y en la inmensidad del mar.
A Carlos Taso Zenon
-Eduardo Villanueva Serrano.
A Héctor (Atabal) Rodríguez Medina
de Eduardo Villanueva Serrano.
Por Eduardo Villanueva Serrano
"Umbrio por la pena, casi bruno, porque la pena tizna cuando estalla, donde yo no me hallo, no se halla, hombre mas apenado que ninguno"" Miguel Hernandez
Queridos compas: Nadie se atreva a llorar, dejen que ria en silencio. No se fue Benito, siempre digo que se transformó, eso ocurre con el espiritu cuando abandona la capsula que es el cuerpo. Pienso que nuestros espiritus son desprendimientos del espiritu Supremo, que le llamamos Dios. Esa energia es infinita y de ahí salimos en soplo, a habitar un cuerpo y una mente, que luego se entrena, se socializa para ser y para vivir en sociedad. Los que como Benito, se doctoran en dar amor y no piden nada materia para ellos, son los que iluminan la larga noche oscura, aveces de lo que son injusticias constantes. Los soles que pintan el amanecer y la esperanza del fin de la opresión y de la esclavitud, son seres de luz, de verdad, son los que nos alumbran en la lucha. Son los que a veces nos produce una verguenza íntima, por no alcanzarlos o apreciarlos en su grandeza. Es un imperativo ético quererlos y respetarlos. Eso se ganó Benito y desde allá y acá nos enseña y nos lega su ejemplo…