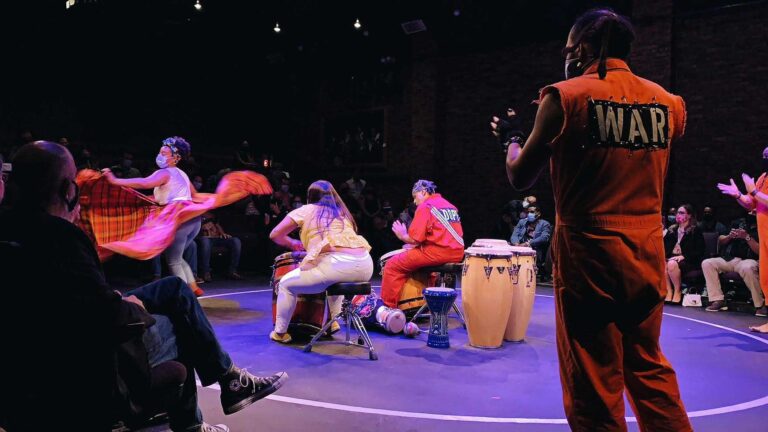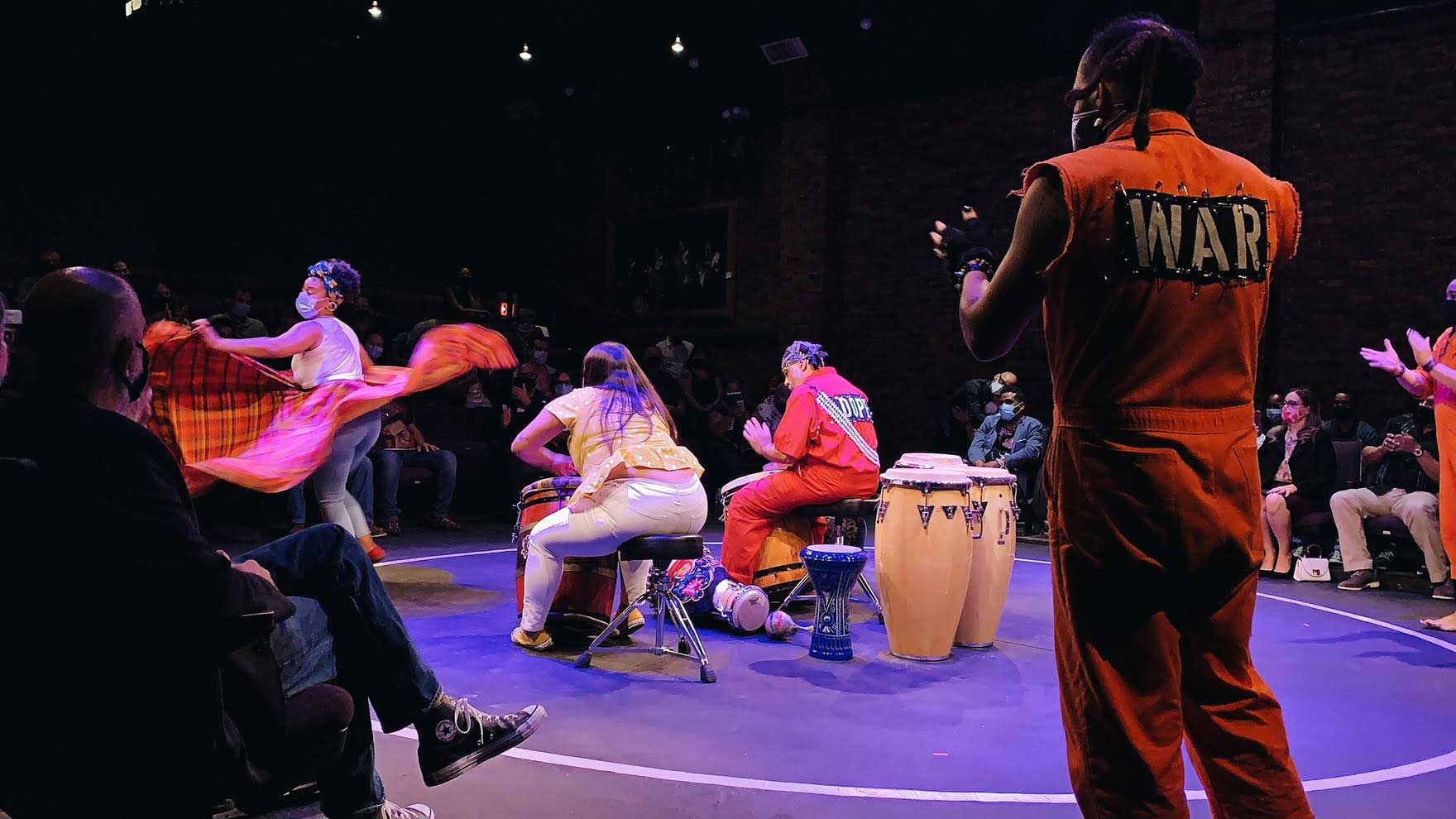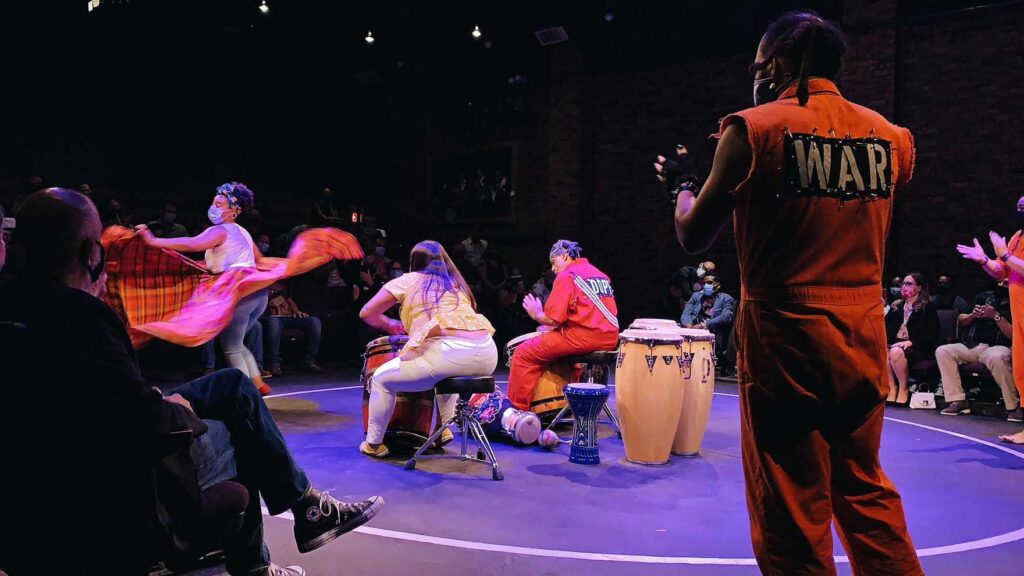 By Eduardo Arocho
For its Chicago debut, the play AMAL by The Combat Hippie's was featured at the Chopin Theater in the beginning of October, as part of the 4TH annual Chicago International LATINO Theater Festival.
AMAL is many stories that have not been heard from the Puerto Rican war veteran's perspective. It touches
on the themes of PTSD, immigration, death, spirituality, living in the urban diaspora, and the deep truths of colonialism among others. The play opens with a dramatic recounting of the U.S. bombardment of the Puerto Rican Town of Jayuya, in 1950, during the Nationalist insurrection on the island and it ends with a mini Bombazo. The latter performed by Chicago's own "Bomba Divas" Ivelisse "Bombera de Corazón" Díaz and Lauren Brooks.
This high-energy spoken word performance, staged in the round, with dazzling improvised percussion sounds by master percussionist Angel Ruben Rodríguez Sr. His fellow cast members Anthony Torres Jr and Hipólito Arriaga exchanged stories that are clear and powerful, forcing many in the audience to tears while at the same time rescuing them with loving hope. That is the essence of AMAL.
Based in Miami, The Combat Hippies is an all Puerto Rican Theater Company of military / war veterans that has come under the Artistic Direction of veteran director and actor Teo Castellano, who has played an essential role in developing the talents of the Combat Hippies and helping them to heal old wounds through artistic expression.
Originally opened in Miami in March of 2019, AMAL toured in five cities, the last one being New York in January 2020, before being interrupted by the pandemic. This Chicago premier was their first public show of the year. Find more upcoming tour dates by The Combat Hippies on their website @ thecombathippies.com.