Please follow and like us:
Message from the Director, Geniz Hernandez: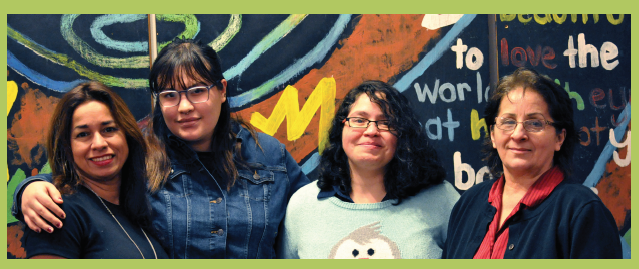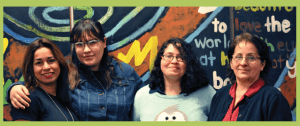 "Through the Affordable Care Act Program, our main goal is to aid people of all social, economic, and ethnic backgrounds to gain access to preventive care and medical attention. We are particularly committed to assisting Latinos and other underserved communities obtaining the assistance they need. Finding health insurance that meets people's particular needs and budget can be confusing and stressful, but our licensed In-Person Counselors are available to help everyone navigate through the system."
Through outreach activities and clear messaging tailored to the Latino and Spanish speaking population, including individuals with low literacy, the Affordable Care Act Program works hard to decrease barriers to health care and reduce fears related to obtaining health insurance. Promotion and education approaches are used to inform participants of plans available to them that fit their current needs and to help individuals and families understand the requirements, health plans, application process, available options, and selection of the most appropriate health plan.
Using a grassroots approach, certified, bilingual In Person Counselors provide education and outreach activities to reach uninsured and underinsured men and women in our target population, which includes young adults, Spanish speakers, low income families, low income individuals, people living with or at risk for HIV, people living with chronic conditions, caretakers, lesbian, gay, bisexual, and transgender (LGBTQ) individuals, homeless or at risk for homeless individuals, people living with disabilities, and individuals with substance abuse and/or mental health disorders. While the Puerto Rican Cultural Center focuses on reaching Latinos, services are offered to clients regardless of their race/ethnicity.
We are glad to announce that the Affordable Care Act Program has been able to assist 6,764 individuals in Illinois to find affordable health insurance since it started in September 1, 2013. After a brief hiatus, our program is up again and ready to tackle the 2016 Open Enrollment Period, which runs from:
Sunday, November 1st 2015 – April 30, 2016
Everyone is highly encouraged to apply for health insurance or update their previous application to see the new options available this year.
For assistance with health insurance, feel free to contact us at:
1112 N California Ave.
773-227-7794
Latest News from ACA
[pt_view id="27ef345422″]