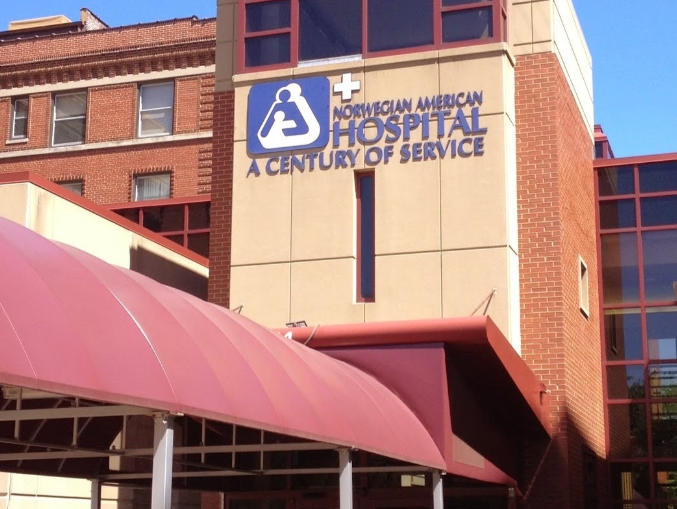 Please follow and like us:
CHICAGO -Norwegian American Hospital announced today that they have been awarded Primary Stroke Certification from the Healthcare Facilities Accreditation Program (HFAP). The certification serves as a notice to the public and emergency medical services that Norwegian American Hospital has the capacity to stabilize, diagnosis and treat acute stroke patients, provide acute care, administer medications quickly, and provide rehabilitation therapies safely and efficiently.
"By earning Primary Stroke Certification, our commitment to delivering immediate emergency care to our patients in stroke-related situations has been recognized. When strokes occur, every second that passes increases the risk of permanent brain damage and loss of function, and that's why Norwegian American Hospital makes it a priority to provide exceptional stroke care," said José R. Sánchez, president and CEO, Norwegian American Hospital. "The Board recognizes that this award validates the hard work and dedication of our staff and physicians. Norwegian American Hospital is committed to providing outstanding care to its patients and the community.
"This certification is just one example of the high quality of care delivered by our expert team of physicians, nurses and clinical staff. It lets our community know we have the resources and commitment to provide the best possible stroke care," says Dr. Abha Agrawal, COO/CMO at Norwegian American Hospital.  "Achieving certification validates all the effort we have put into this program and to ensuring the health and safety of our patients."
In order to receive the Primary Stroke Certification, Norwegian American Hospital met or exceeded the stringent standards of the program, which required a program director with extensive experience in acute stroke, 24/7 lab testing and advanced imaging capabilities, access to neurologists 24/7, a designation stroke unit, education standards for the staff and much more.
HFAP has been certifying stroke centers since 2006. HFAP stroke certification differs from other certification programs in that it provides a three-year certification award with a mid-cycle review at 18 months. In addition, for reimbursement eligibility, hospitals must submit quarterly clinical performance measures to the HFAP office and Centers for Medicare & Medicaid Services.