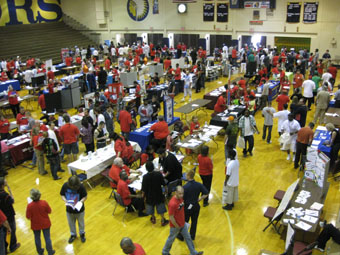 Please follow and like us:
For the past month, the Puerto Rican Cultural Center's Affordable Care Act has been visiting two of the City Colleges of Chicago: Wilbur Wright College and Richard J. Daley College. Our In-Person Counselors were able to answer questions about the Affordable Care Act and to assist dozens of students who were currently uninsured and not enrolled in affordable health insurance.
Remember, that young adults can stay on their parents private health insurance plan until they are 26, even if they get married, have or adopt a child, start or leave school, live in or out of their parents' home, aren't claimed as a tax dependent or turn down an offer of job-based coverage. However, if they are eligible for Medicaid, they must complete their own application once they turn 19.
January 31st, 2016 is the last day to apply through the Health Insurance Marketplace, don't leave it to the last minute!