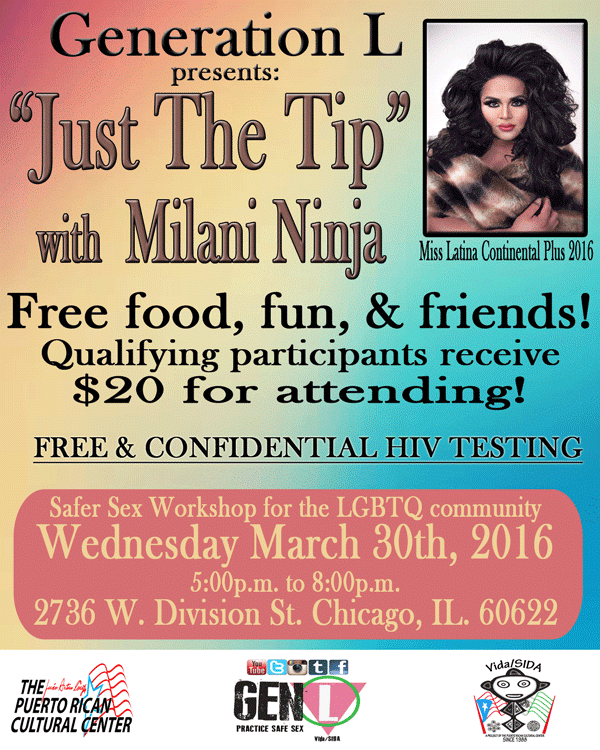 Please follow and like us:
by Gustavo Varela
We are happy to be relaunching Generation L, our Mpowerment program for LGBTQ youth, as part of a new grant we received, the L-Act. We will be having our first safer sex workshop of the new fiscal year on
Wednesday March 30th, 2016 from 5pm to 8pm
at the L-ACT office located at 2736 W. Division St.All youth are welcomed to attend the workshop but only those who qualify will receive the $20 Target gift cards as incentive for attending. In order to qualify, the youth must be between the ages of 13 through 24, gay or bisexual man, or a transgender woman, and must identify as Latino/a. This is intended to be a fun workshop that is youth friendly in a safe space.
Any questions contact Gustavo Varela or Pedro Mercado at Vida/SIDA or call
773-278-6737