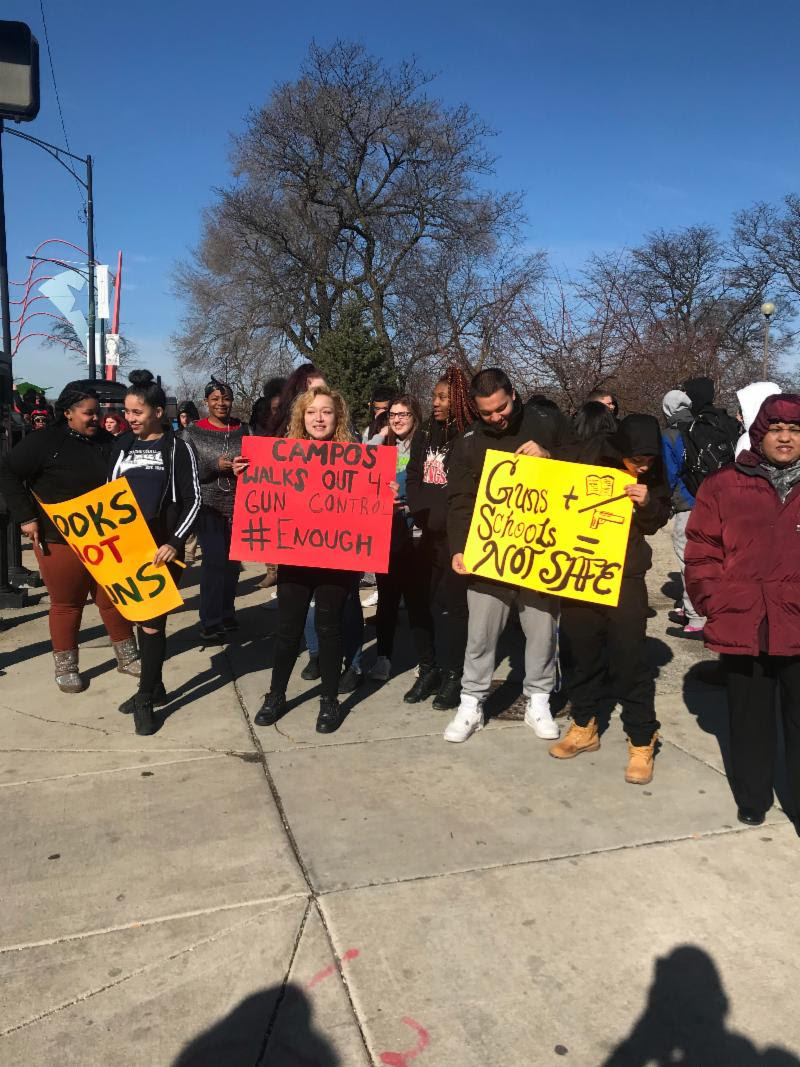 Please follow and like us:
On March 14th, 2018 at 10:00am, Dr. Pedro Albizu Campos Puerto Rican High School walked out for 17 minutes in remembrance of the 17 lives that were taken in the school shooting in Parkland, FL. Students and staff spent the morning making signs and discussing the importance of student voice and activism. Student stood on the corner of California chanting "No more guns, only books!" Florida, Albizu Campos is with you.Students from Dr. Pedro Albizu Campos High School express their right to rally
around the issue of gun violence in schools. They participate in making history with their fellow students
around the nations. They are joined with students from Erie Charter in solidarity.