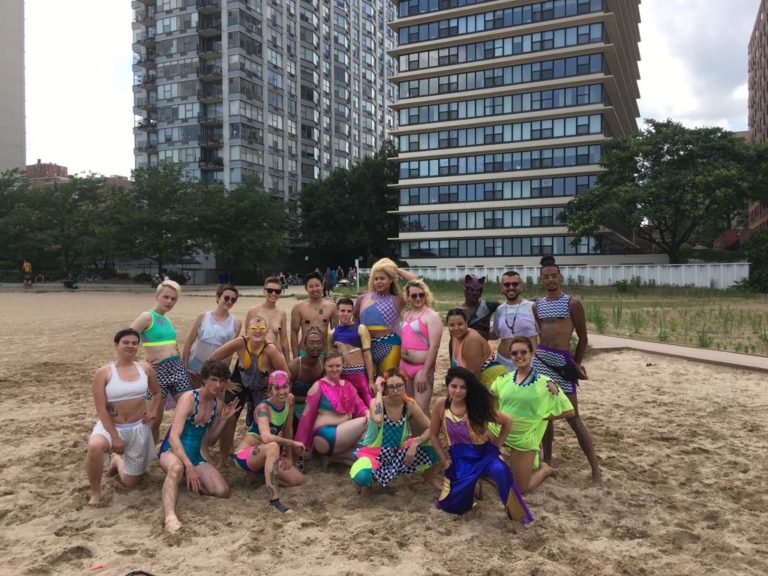 Please follow and like us:
Por Javier Valentín
El pasado sábado, 30 de junio tuvo lugar el segundo Annual Trans Day at the Beach en Hollywood Beach, iniciativa del colectivo The Trans Liberation Collective que visibiliza las acciones positivas que realizan los integrantes con diversidades sexuales, tales como a la comunidad trans, género no conforme y otras.
De manera sorpresiva, Daynish López, empleada de TRANS Chicago, participó en el desfile de modas de la afamada diseñadora Sky Heyn Cubacub, quien la invitó a formar parte del grupo de modelos. López lució un conjunto de tres piezas en diferentes cortes y estuvo a cargo del cierre de la pasarela, compuesta por más de quince modelos. Además, realizaron un video musical que pronto será presentado al público. Del grupo de TRANS Chicago también estuvo Nathalie Tirado, coordinadora del programa y Javier Valentín.