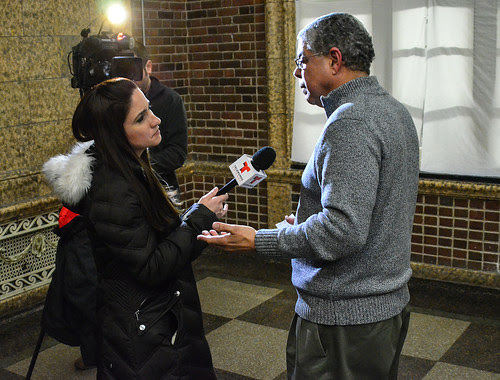 Please follow and like us: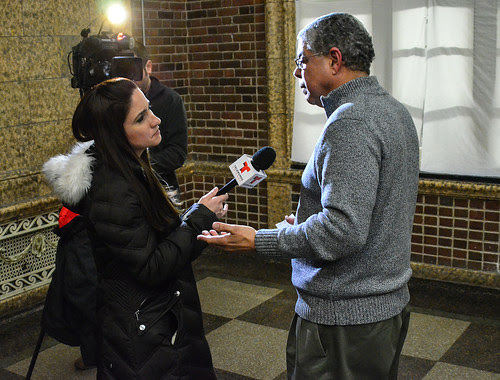 On October 31, 2018, 26th Ward Alderman Roberto Maldonado introduced legislation to increase the stock of affordable housing for seniors, people with mobility impairments, and U.S. Military Veterans in buildings more than 50 years old. There are more   than 100,000 properties in Chicago– two-flats and larger near public transportation that have unused garden space, which could be used as new dwelling units for affordable housing, especially for people with mobility issues. Alderman Maldonado explained, "We have 1,072 unused garden level spaces just in the 26th Ward. This ordinance will stimulate the private housing market to add affordable, accessible units, will help preserve community characteristics, and will counterbalance the mini-mansion building boom currently dominating the housing market." "Smaller apartment buildings, once built in large numbers, are slowly vanishing in favor of mini-mansions, thus adversely affecting affordability across the city. This pattern is threatening the very character of the 26th Ward," said Maldonado.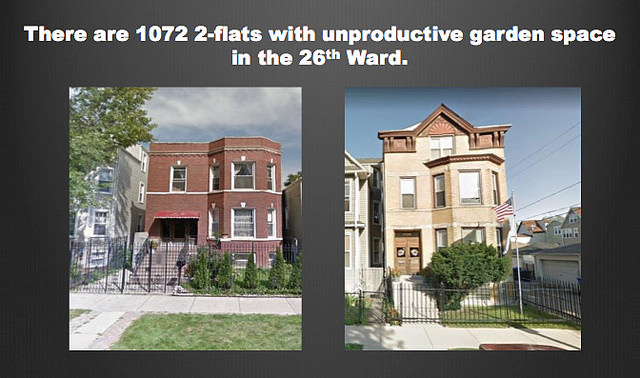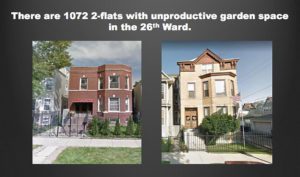 The Ordinance amends the Municipal Code so that property owners of older multi-family buildings and mixed-use buildings can convert their unused garden level space into affordable, accessible units. It would allow residential property owners to add up to five garden level apartments that are accessible or fully ADA-complaint without first requiring a zoning change and Zoning Board approval to verify compliance with parking and loading standards. The Housing+ Ordinance was referred to the Committee on Zoning, Landmarks and Building Standards. Alderman Maldonado is the lead sponsor on this legislation. It has 17 co-sponsors, including the Chair of the Committee on Zoning, Landmarks and Building Standards, Ald. Danny Solís. The other co-sponsoring Aldermen are: Gilbert Villegas, Carlos Ramírez-Rosa, Branden Reilly, Milagros Santiago, James Cappleman, Joe Moore, John Arena, Emma Mitts, Gveorge Cardenas, Ariel Reboyras, Walter Burnett, Joe Moreno,Ameya Pawar, Tom Tunney, Susan Sadlowski-Garza, and Roderick Sawyer.