Please follow and like us: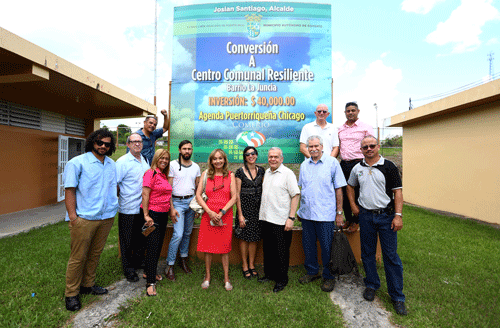 During the week of May 11 through the 17, the Puerto Rican Agenda Chicago, represented by Paul Roldan of Hispanic Housing Corporation, José Lopez of the Puerto Rican Cultural Center, and Dr. Ivis Zambrana, accompanied by other members of both organizations undertook a fact finding tour of several communities in Puerto Rico, including Ponce, Guayama, Santurce, Rio Piedras, Comerio, Loiza and Bayamón.
During the above tour, they visited areas which had been hard hit by the economic situation of the island, exacerbated by Hurricane Maria and the fiscal policies of the Oversight Board. The delegation met with grassroot housing advocates and activists and taken to visit areas of possible collaboration and investment by Hispanic Housing Corporation. Without a doubt, this was a mind opening experience which clearly exposed, both, the critical housing situation as well as the challenges for local housing developments; given the austerity practices and the Puerto Rican government's policies of encouraging outside developers who are driven by the pro–fit motive. These developers are transforming the island into a true paradise for gentrification. Everywhere, the incremental investment by very wealthy, non Puerto Rican investors, is clearly visible particularly in Culebra, Santurce, Rio Grande, Vieques, Lajas, Rincón, Cabo Rojo, among other areas.
It was evident to the delegation the ever growing attacks, on the Puerto Rican people, as the news media reported that Puerto Rico was facing 30,000 additional foreclosures, that more than 30,000 homes still have blue tarps – two years after Maria, that the Oversight Board is decreasing the pensions of the ever growing aging and vulnerable population on the island, hitting hard retired teachers, police, fire fighters, and nurses, among others – and the increase of the electricity rates for everyone by the government. It should be noted that Puerto Ricans already have one of the highest electricity rates in the world.
Despite the critical situation on the island, there were glimmers of hope that the delegation was able to observe. Everywhere, members of communities were stepping up with an incredible spirit of resilience to challenging the notion that Puerto Rico is for Sale.
Hispanic Housing Corporation is now preparing an analysis of the trip, as well as some recommendations of possible investments in Puerto Rico. This will mark a major step in the efforts of the Puerto Rican diaspora to rebuild Puerto Rico.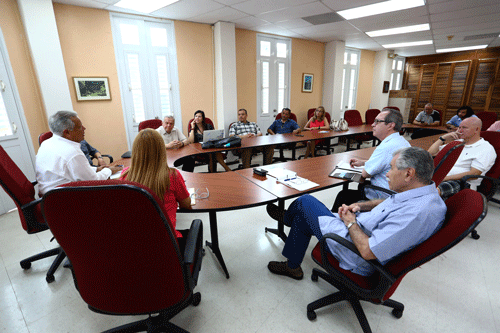 By La Voz del Paseo Boricua