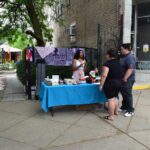 During this year of the COVID-19 pandemic, The Puerto Rican Cultural Center's (PRCC) Business Initiatives program has played a critical role in...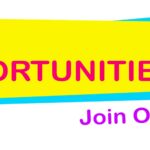 Centro Infantil Head Start Teacher Centro Infantil Infants and Toddlers Teacher
Roberto Sanabria
Editor-in-Chief
Manages and oversees the content produced for La Voz del Paseo Boricua, both print and web versions. This includes reviewing all content produced, such as articles and photographs.
Nadya Henríquez Lowy
Small Business Development Correspondent
Provides leadership, establishes and maintains relationships with entrepreneurs and small business, key stakeholders and promotes and advocates for SBDC services in the greater Humboldt Park area. Nadya oversees programs and outreach events; develops marketing plans, strategy and goals.
David Trujillo
Editorial Design and Writer
Plans and designs the development and production of PRCC informational material across different types of media. Analyzes media efficiency, ensures media design works appropriately. Writes as needed.
Luis Alejandro Molina
Senior Advisor
Luis Alejandro Molina, member of the PRCC Board of Directors, advises the Executive Director and the Editor in Chief about the coordination of communications strategy. He provides strategic advice and support on all aspects of media and communication for the PRCC.