The 26th Fiesta Boricua "De Bandera a Bandera" will take place during Labor Day Weekend - Saturday August 31 and Sunday September 1, 2019, from 12 pm to 9 pm, on Paseo Boricua (Division Street between Western and California). This 2-day event constitutes a total immersion in Puerto Rican culture, music, dance, food, artisanry, games and drinks. A family centered, multi-faceted celebration drawing thousands of people from Chicago and the Midwest: a Back to School Carnival - which opens on Friday August 30th, a Guayabera Gala Opening event (Noche Jíbara); a Puerto Rican centered Catholic mass (Misa Jíbara); a Puerto Rican focused "De Bandera a Bandera Antique and Classic Car Show"; To represent "Lo Mejor de Nuestros Pueblos" theme this year, the municipality of Guayama will highlight some of its best musical traditions and practices, through their cultural groups "Nora Cruz and the Liga de Poetas del Sur", "Verso y Tambó", and "Salsa con Clave". They will render homage to two of their iconic cultural figures; Tite Curet Alonso and Luis Pales Matos. The renowned Reggae group International Dub Ambassador and the Puerto Rican singer MIMA will join the tribute to the latter.
26th Fiesta Boricua Video. Watch it now!
HONORABLE EDUARDO CINTRÓN MAYOR OF GUAYAMA
The municipality of Guayama is known as the "Town of the Witches" and the "City of the Guamaní." The name of the municipality comes from the Taino chief Guayama. This year Hon. Mayor Eduardo Cintrón joins us in the celebration of "De Bandera a Bandera" by bringing the best of its town's cultural and music groups, to share their culture, music, dances, literature, and traditions filled with African heritage.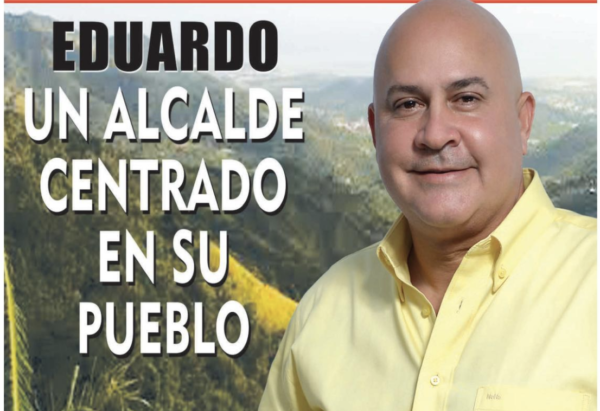 GUAYAMA'S FOLKLORIC CULTURAL GROUPS AND SALSA BAND
DIRECTLY FROM PUERTO RICO AND GUAYAMA
Nora Cruz Solangedar
Nora Cruz, founder of "Liga de Poetas del Sur de Puerto Rico" and folkloric group "Verso y Tambó" will be delighting us with their performances with African heritage and they will be paying tribute to famous Puerto Rican Poet Luis Palés Matos.
Salsa con Clave
Directly from Guayama "La Ciudad de los Brujos" (City of Witches) performing salsa "de la buena" written by famous Puerto Rican song writer, Tite Curet. Salsa con Clave has been chosen by Guayama Mayor, Eduardo Cintrón, to represent their Municipality and their festive spirit.
FEATURING INTERNATIONALLY ACCLAIMED MIMA AND INTERNATIONAL DUB AMBASSADORS
MIMA
Yarimir Cabán (Mima) is a vanguard artist and pillar in the Puerto Rican alt-music scene, Mima represents both the struggle and viability of the independent musician in Puerto Rico. She will be performing together with International Dub Ambassadors.