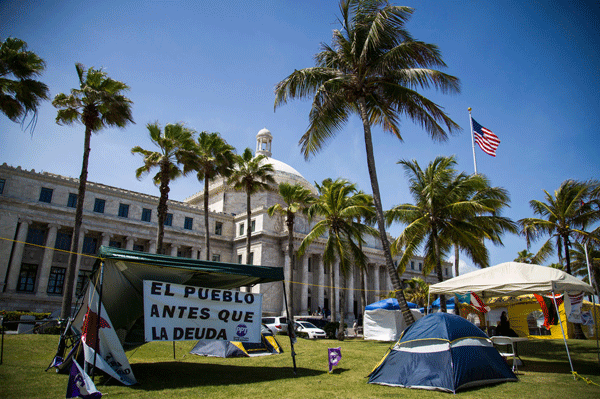 Please follow and like us:
Puerto  Rico is in trouble, after years of bad policies, mismanagement, excessive debt and bad luck.
Its economy has been shrinking or stagnant for a decade and  the 
unemployment rate
 sits at nearly 12 percent.  The commonwealth and its utilities have a 
debt of $73 billion
, its public pension funds are woefully underfunded and one state agency has
warned
 that  the government could be forced to shut down soon because it might run out of money.
Lawmakers in Washington and San Juan need to come up with a plan that addresses  the financial and economic problems of  the territory, which is home to
3.6 million
 American citizens.  The island's difficulties also affect investors in  the50 states who own  the tax-exempt bonds issued by  Puerto Rico's government and utilities.
Once a growing manufacturing center,  Puerto  Rico began a long decline in  the mid-2000s after federal tax incentives for businesses that produced goods on  the island were 
phased out
, prompting some employers and tens of thousands of workers to leave.
Puerto Rican leaders made  the situation worse by not investing sufficiently in  theeconomy and by borrowing excessively. Investors eagerly extended loans without properly analyzing  the territory's deteriorating financial health.  They did so in large part because interest earned from  Puerto Rican government bonds is exempt from federal and state income taxes.