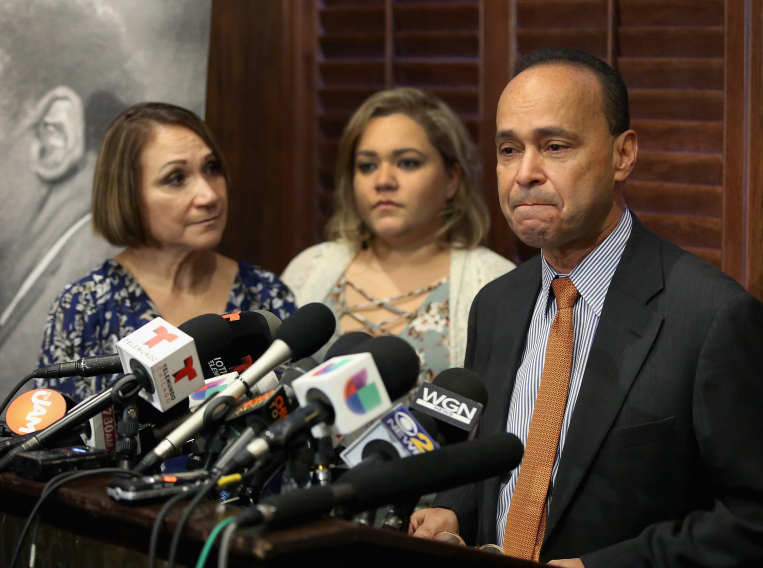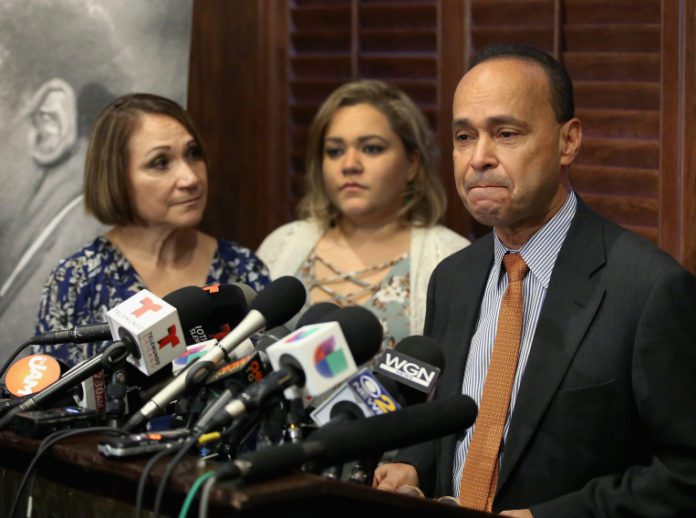 WASHINGTON – Sometime next year, after hopefully helping daughter Jessica win election as the 30th Ward alderman, U.S. Rep. Luis Gutierrez, D-Ill., who is not seeking another term this November, will move to Puerto Rico to redouble his efforts to rebuild the hurricane-devastated island.
"I was born in Chicago. I love Chicago. Chicago and I, we have a bond there. But I have to go back home. I have to go back to my other home. I have to go back there and rebuild that island," Gutierrez told me Saturday.
The son of Puerto Rican parents – who has had a second home on the island for years – Gutierrez rose from an activist to alderman to becoming the first and only Hispanic to represent Illinois in Congress.
First elected to the House in 1992, Gutierrez said in November this will be his final term. At the time, Gutierrez, who has built a national reputation for his advocacy for immigrants, flirted with a 2020 presidential run.
Gutierrez also told me he was not going to make a White House bid, better using his time, he said, to help 2018 contenders and to "defeat Donald Trump in November in 2020 and bring democracy back to the United States."
He will be rallying Hispanic voters with an initial a focus on Pennsylvania, Ohio and Florida, with a large Puerto Rican population. "I am not going to Pennsylvania to recruit back the Trump voters … I am going to Pennsylvania to create new voters."
We spoke after Gutierrez landed back in Chicago after stumping for U.S. Rep. Jared Polis, D-Colo., in Denver, campaigning with Illinois Democratic gubernatorial nominee J.B. Pritzker later on Saturday afternoon.
He appeared with Pritzker in the Loop, speaking out against the Trump child-separation debacle outside the Heartland Alliance offices. Heartland has federal contracts to provide shelter services for migrant children. On Friday, Gutierrez and Polis met with three women from Guatemala at an adult detention facility outside Denver. The sons of each mother were taken at the border and sent to shelters in New York City, Phoenix and El Paso.
Gutierrez told me his first priority is electing daughter Jessica, who is challenging an incumbent, Ald. Ariel Reboyas (30th), an ally of Mayor Rahm Emanuel.
The race in the majority-Hispanic ward on the North Side may be very tough with lots of complicated politics.
Gutierrez told me he will reprise his 2015 role and again be a co-chairman of Emanuel's 2019 re-election campaign.
Chicago's primary election is Feb. 26 with a runoff on April 2. Gutierrez wraps up his final term in early January.
"I am first and foremost a father," Gutierrez said, "and for 30 years, I put public office, right, first and foremost. And so I am going to put my daughter and her campaign first and foremost.
"So I have really trimmed back commitments, speaking engagements and commitments across the country because I'm going to be living in Chicago starting Labor Day through Feb. 26, and I intend to help Jessica, my daughter, in her campaign. And be a good dad.
"If anything, all of this stuff on the border and children just makes me ever more cognizant of my responsibility as a dad, and I am going to spend time with her. And so that's first."
And after the city elections, "how do I say this to you, Lynn, what's the best way? My working address will be out of Puerto Rico.
"So that doesn't mean that I'm not still going to spend a lot of time in Chicago, but primarily I'll be there." With the move, said Gutierrez, he will in a better position to "connect the experience of the people of Puerto Rico, the devastating effect of the hurricane and the lousy, inhumane response of Donald Trump to the tragedy."