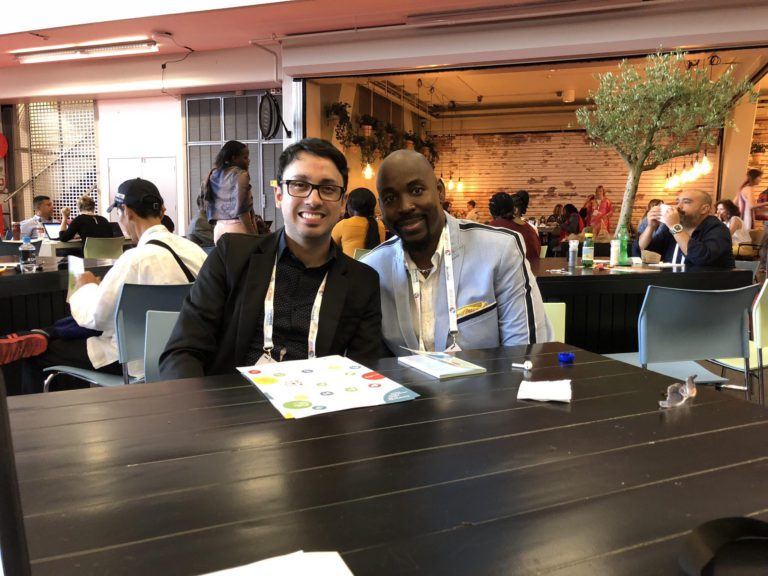 By Jesús Hernández-Burgos, Public Health Initiatives Director of the PRCC
El 23 de julio de 2018 partieron hacia Amsterdam, Holanda una pequeña representación del Centro Cultural Puertorriqueño (PRCC) a la Conferencia Internacional de SIDA. En conjunto con la delegación cubana, la representación del PRCC compuesta por Juan Calderón, Dr. Will Cobbs, Dr. Jesús Hernandez y Nelson Rodríguez, asistieron a
importantes conferencias que solidificaron la evidencia científica que apoyan las
campañas de prevención del virus del VIH (Virus de Inmunodeficiencia Humana). La
Conferencia Internacional que se llevó a cabo en el Centro de Convenciones RAI
en Schilphol, Amsterdam, se dividió en distintas ramas de investigación como epidemiología del VIH, ensayos clínicos de VIH, prevención de VIH utilizando PrEP (Profilaxis de pre-exposición) e intervenciones que incluía el rol que juega la comunidad en la epidemia del VIH. El tema principal de muchas conferencias fue poder proyectar los resultados que llevaron a la ciencia a poder crear la campaña U=U. Lo que significa U=U es, que aquel paciente que sea VIH positivo y tenga una carga viral indetectable, NO es capaz de transmitir el virus del VIH si está en contacto sexual con una pareja que es VIH negativo.
La oportunidad que obtuvo nuestro equipo de trabajo en su desarrollo profesional contribuirá al mejoramiento de nuestras Iniciativas de Salud Pública. Nuestra representación estuvo expuesta a conocer nuevas metodologías y herramientas científicas que permitirán conocer más a fondo la necesidad de nuestra comunidad en el área de Humboldt Park. Uno de los enfoques que tiene el PRCC, es poder medir el estigma hacia el tema del VIH de la comunidad que servimos. Esto con el fin de reconocer las fallas que pueden existir en la consejería educativa que se le provee a todos los ciudadanos que buscan nuestros servicios relacionados a la prevención del VIH. De esta manera, el equipo de PRCC se prepara para poder implementar medidas vanguardistas y reconocidas en el núcleo científico internacional para poder situarnos paralelamente a la actualización y mejoramiento de servicios de salud con calidad.
Sin embargo, esta nota informativa no puede ser finalizada con una frase del Dr. Eric Goosby de Inglaterra quien verbalizó lo siguiente en la ceremonia de clausura de la conferencia: "El realizar exámenes y consejería de VIH, no puede ser solo con el objetivo de encontrar los positivos, sino, debe ser la oportunidad más adecuada para poder hablar sobre prevención".