It was a chilly and snowy day when we toured the community of our program partner at Dr. Pedro Albizu Campos High School (PACHS) in Humboldt Park.  We met with the school's Executive Director, Marvin Garcia; the Principal, Melissa Lewis; and José López, Executive Director of the Puerto Rican Cultural Center who told us about the multifaceted and rich efforts to serve the community.
We then walked the Paseo Boricua — taking in the colorful and powerful murals that adorned Division Street.  Along the way we stopped in on a planning meeting for yet another project in the community that included politicians, a community business-person, Jessie Fuentes, who is the Dean of Student Affairs at PACHS, and others.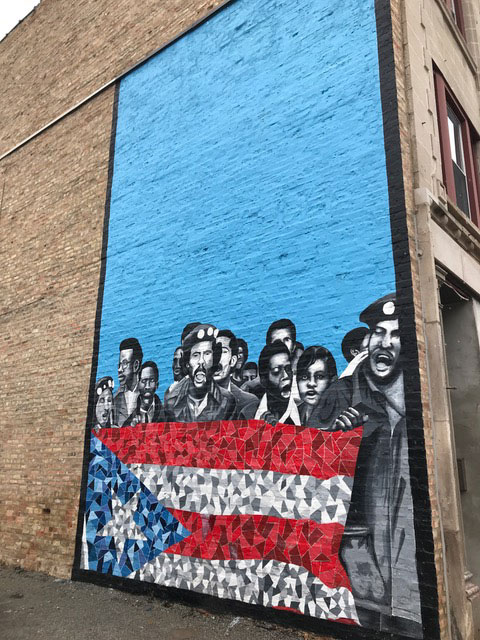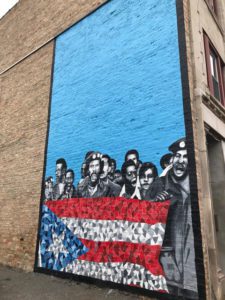 Literature for All of Us participant, Maria Carmen joined us for lunch and talked about her experience with the program and at the school.  We were generously provided a delicious Puerto Rican lunch of chicken stew, rice with pigeon peas, sweet plantains, and salad at Nellie's Restaurant.  (As if that weren't enough … and it certainly was, Karona, my husband; Clyde, and I stopped at Café Colao on the way home.)
We all appreciated the warmth of those we met and the opportunity to experience the community up close.  We look forward to more collaborations.
By Julie Victor, Board Member
Literature for all of Us