Although the Puerto Rican Festival has been celebrated for 36 years by the same entity, this year marks a new beginning. On May 3, 2019, during a press conference held at the Humboldt Park Boathouse Cafe, the new Puerto Rican Festival leadership was announced. The Daniel Ramos Puerto Rican Festival Committee is a nonprofit organization whose sole purpose is to promote Puerto Rican culture, traditions, and community building in Humboldt Park, Chicago, and the diaspora and on the island. Fiestas Patronales is a celebration of culture, community, family and sustainability.
The new Fiestas Patronales Committee, The Daniel Ramos Puerto Rican Festival Committee calls for our community to come together to celebrate the beginning of a new chapter.
In lieu of past mismanagement of the festivals finances, an Oversight Board has been convened to ensure transparency across all spectrums in regards to the festival in the park. The Oversight Board is made up of 12 nonprofit organizations of the Puerto Rican community. They include one representative from each of the following organizations:
• The Puerto Rican Agenda of Chicago
• AfriCaribe Cultural Center
• Aspira Inc of Illinois
• Division Street Business Development Association
• Dr. Pedro Albizu Campos Puerto Rican High School
• Latin American Motorcycle Association
• The National Museum of Puerto Rican Arts & 
    Culture
• Puerto Rican Bar Association
• The Puerto Rican Cultural Center
• Puerto Rican Police Association
• Rincon Family Services
The festival will continue to hold its traditions and host the best Puerto Rican restaurants, artisans, and the carnival. This year we will add films, books, a college fair, a children's area, a blood drive, DJ spotlights, and much more. There will also be live music from multiple acts, both local and abroad, with a few mainstream artists and legends. Our commitment is to create an environment where people will become more educated about their culture and island, thereby having a better appreciation of their Puerto Rican heritage.
One of the highlights of the press conference, was the presence of Daniel Ramos, the man who the Festival is named after,  and a Puerto Rican community  pioneer and business leader.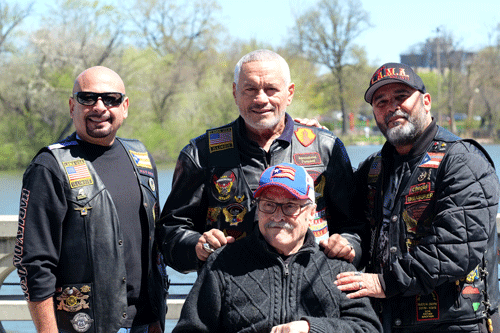 By Carlos Jimenez Flores, President of Daniel Ramos Puerto Rican Festival Committee