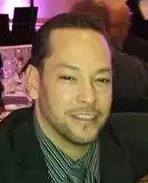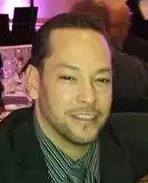 by Eduardo Arocho
Born and raised in Humboldt Park, Javier Anaya is a Puerto Rican who is investing in his neighborhood and moving in rather than moving out. He has purchased a property on Paseo Boricua (2448 W. Division Street) and is renovating it with plans to move in with his family.
Javier graduated from Wells H.S. and enrolled in the College of Office Technology. Soon after he received his Real Estate license in 1996 and has been working as a Real Estate Broker for Century 21 for the past five years.
Anaya has raised three boys who were all born in Norwegian American Hospital. His oldest, now 21 is a student at Western Illinois University, his 18-year-old son is a student at Harold Washington College and his 6 year old is in first grade.
"I am proud of the fact that all my sons have been born and raised here in Humboldt Park", says Anaya who is rehabbing a two flat he recently purchased on Division Street. Once rehabbed it will have two apartments, one of which is where Anaya will be moving in with his family. "I don't believe that in order to be successful that I have to leave my neighborhood," says Anaya with certainty.
Javier's other passion is volunteering as an outreach worker for the past 8 years. He has been part of an organization called Both Sides of The Park, which helps high-risk youth and young adults to find alternatives to gangs and violence. He plans to open an Empowerment Center in the Storefront of his new building to serve this population. "Young people are without role models and that hurts our community. They need positive role models, hard working people that they can see on a daily basis and imagine possibilities for themselves and their community", says Anaya.