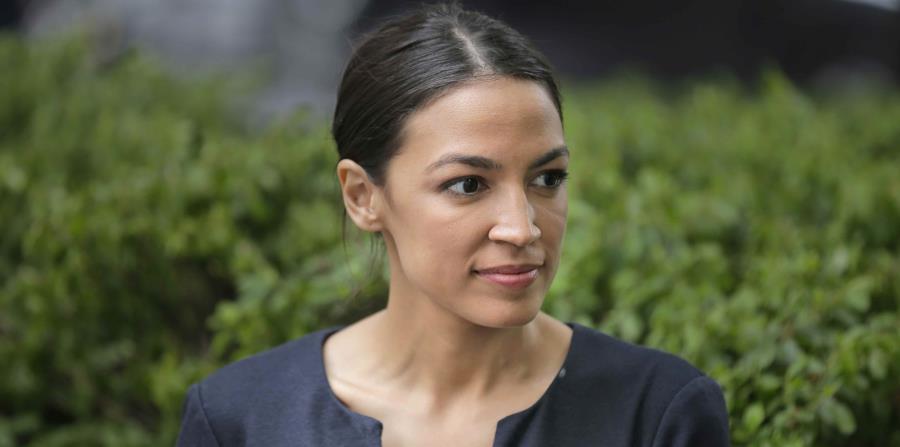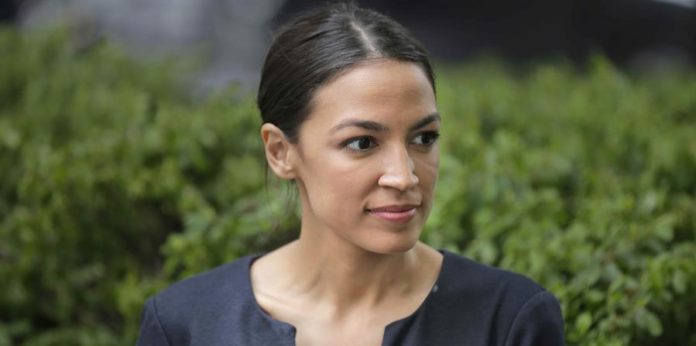 Washington – Against the entire New York and Democratic establishment, Alexandria Ocasio Cortez is on the threshold of becoming the next congresswoman of Puerto Rican descent.
Of 28 years, she would be the youngest of the next Congress.
Ocasio Cortez shook the political scenario on Tuesday by defeating incumbent Congressman Joseph Crowley in the Democratic primary in New York 14th district – which brings together sectors of Queens and the Bronx- Crowley is twice her age and has 10 times more money on hand.
As this is an overwhelmingly Democratic district, she is now the big favorite to be elected congresswoman on November 6.
As soon as her victory was confirmed on Tuesday, the mainstream US media – some of which ignored her campaign – agreed in highlighting her as the big surprise of the night.
Her win was compared with another political upset:
when a Tea Party candidate defeated then-House Majority Leader Eric Cantor –who was on track to be Speaker- back in the 2014 primary.
Until his defeat, Crowley was emerging as one of the main candidates to replace Nancy Pelosi in the near future as leader of the House Democratic caucus, with potential to be the speaker.
"I think we're still processing with the rest of the nation right now," Ocasio Cortez said yesterday.
Even before her victory, she said that she had "a positive feeling".
But, while watching the results on TV, she could not put her emotions into words.
Born in New York of a Puerto Rican mother, Ocasio Cortez learned Spanish in a Puerto Rican neighborhood in the Bronx and can express herself clearly in that language. She learned the Puerto Rican culture at home.
She defends "democratic socialism" popularized by Bernie Sanders, whose movement Our Revolution has endorsed her from the beginning. In her agenda, she supports Medicare program to become a medical plan for all, to abolish US Immigration and Customs Enforcement (ICE) and free tuition at public universities.
When asked how she would finance her proposals, Ocasio Cortez refers to the new federal tax reform that " distributed $ 400 billion" in tax reductions to corporations.
While Crowley, chair of Queens County Democratic Party, had the political machinery on his side, including progressive unions and his congressional colleagues, Ocasio Cortez said had  "I think we had a very clear, winning message and we took that message to doors that had never been knocked on before". That included an effective use of social networks.
"Our campaign was focused on just a laser focused message of economic, social and racial dignity for working class Americans, especially those in Queensand the Bronx. We were very clear about our message, very clear about our priorities," she said.
She had the endorsement from Bernie Sanders Our Revolution movement, Move On and Black Lives Matters, among other grassroots organizations. "She demonstrated once again what progressive grassroots politics can do," said Senator Sanders, an independent from Vermont and former Democratic presidential candidate, a campaign Ocasio Cortez joined as volunteer.
Ocasio Cortez considers that the Democratic leadership must be renewed. Nancy Pelosi, after one Crowley´s defeat, saluted Crowley for his "formidable legacy," and welcomed who may be her new colleague in Congress.
No one from the well-known Puerto Rican leadership supported her. Even Rubén Díaz, Jr., the Bronx borough president, regretted that Crowley was challenged.
Meanwhile, Crowley gave his endorsement as soon as Ocasio Cortez was declared winner, and he  picked up his guitar and dedicated the song "Born to Run" by Bruce Springsteen to the primary winner.
During her campaign, Ocasio Cortez emphasized in rejecting corporations money and lobbyists. "I felt that our party, our message and the country could be better," she said on MSNBC.
Ocasio Cortez is poised to become the eighth candidate of Puerto Rican descent to be elected, with full rights, to Congress.
Considering the retirement of Democrat Luis Gutiérrez (Illinois) and Republican Raúl Labrador (Idaho) leaving his seat, Ocasio Cortez could be in the future Congress along with Puerto Rican Democrats Nydia Velázquez (New York), José Serrano (New York), and Darren Soto ( Florida).
Serrano and Velázquez represent districts that, like the 14th, are overwhelmingly Democratic and likely to win without problems in November. Soto goes to primary in August against former congressman Alan Grayson.
Regarding Puerto Rican issues, Ocasio Cortez has denounced the power of the Oversight Board over the island´s elected government and she expressed herself against PROMESA in a hearing held by the entity at the beginning of the year.
Ocasio Cortez considers PROMESA as a statute aimed to benefit Wall Street and impose austerity on Puerto Ricans.
If elected to Congress, she plans to defend the affairs of the island and hold town meetings in Puerto Rico. "I want to use my voice to amplify the voice of Puerto Ricans," said Ocasio Cortez, in an interview with El Nuevo Día last week.
She has stressed that hundreds or thousands may have died in Puerto Rico due to the weak and "negligent" federal response to the emergency caused by Hurricane Maria.
Regarding the status, Ocasio Cortez thinks that a fair plebiscite for all parties should be summoned, however she warns that the current territorial system should not continue.
"If there is one thing that we learn from the tragedy caused by the hurricane is that the (current) political status is not sustainable or fair," said Ocasio Cortez in a recent interview with this newspaper, because she thinks that, under the United States flag, every American citizen deserves the right to vote for the president and representatives to Congress.