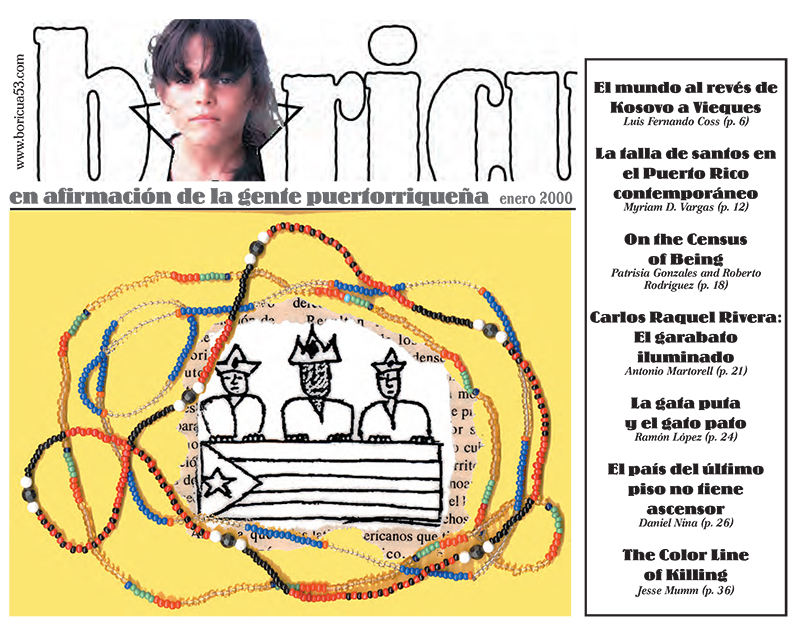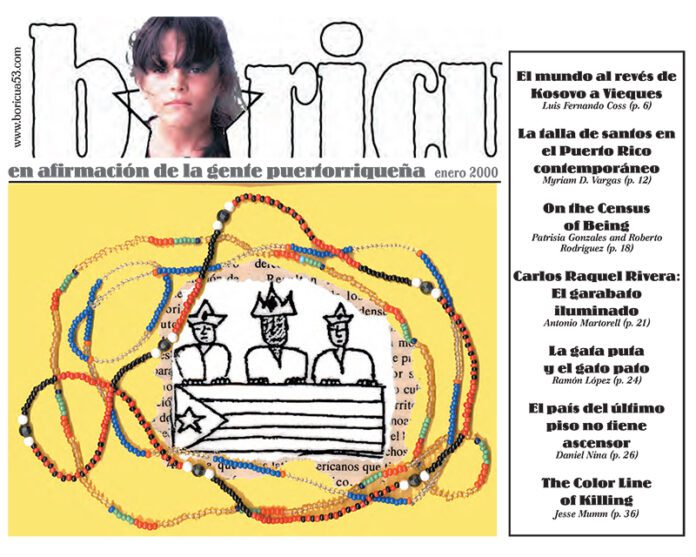 b✰ricua
Dirección y Edición: Ramón López Diseño y emplanaje: Alejandro Luis Molina
Junta Editora: Yarimar Bonilla, Nilda Flores, Ramón López, José E. López, Alejandro Luis Molina.
2703 W. Division Street, Chicago, IL 60622 voice: 312/409.3559 fax 773/278.1633
Email: boricua53@earthlink.net Web Site: www.boricua53.com
Si usted escribe bien –en español, inglés o spanglish- y quiere compartir su entendimiento con nuestros lectores, queremos considerar sus manuscritos. B✰ricua publica contribuciones diversas de alta calidad periodística. Email: boricua53@earthlink.net
If you write well – in Spanish, English or Spanglish- and want to share your understanding with our readers, we want to consider your manuscript for publication. B✰ricua publishes diverse contributions of high journalistic quality.