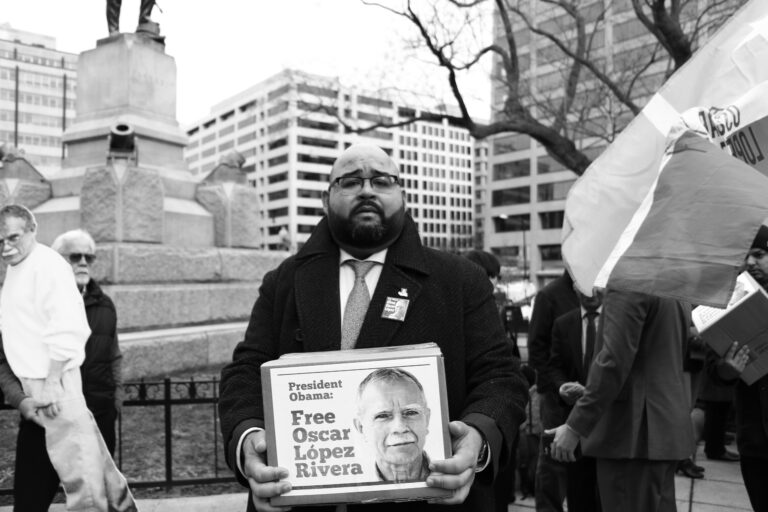 State Senator-Elect sends a special thanks to Puerto Rican community for its support in his historic win.
SPRINGFIELD – On November 3rd Adam Gómez won the election for the Hampden District State Senate seat, becoming both the first Puerto Rican and Afro-Latino member in the body's history. At a socially-distanced election night celebration attended by close supporters, the campaign committee, Rep. Carlos González, Rep. Elect Orlando Ramos, and members of the press, current Springfield City Councilor Adam Gómez outlined his vision for his first term. Later that day, he had a "shout-out' for the Chicago community:
"I am incredibly thankful for the love and support that the Puerto Rican Cultural Center of Chicago, Puerto Rican Agenda, and the entire diaspora of Puerto Rico has shown for me. This community got me across the finish line." said Gómez. "I am especially thankful to my mentor José E. López, Juan Calderón, Jessie Fuentes, Luis Alejandro Molina, and lastly the Puerto Rican community of Humboldt Park. Making sure that Bandera a Bandera doesn't just begin and end on W Division Street, but rather extends across this country. ¡Que Viva Puerto Rico! ¡Sí si Puede y Sí Se Pudo!"
Adam Gómez at Jan. 11 , 2017 rally and march to White House demanding freedom for Oscar López Rivera.