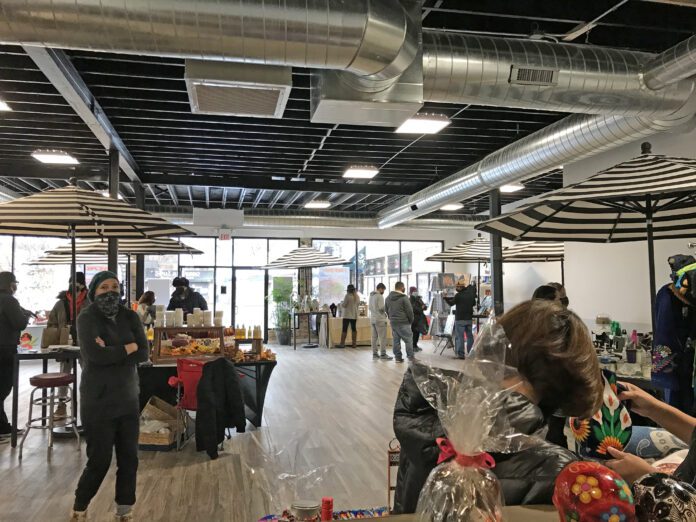 By Nadya Henriquez, PRCC's Economic Development Administrator
On Saturday, December 5, 2020, The Puerto Rican Cultural Center's (PRCC) Business Development program opened the doors of the new ¡WEPA! Mercado del Pueblo initiative and incubator. This innovative platform provides an indoor space to the Paseo Boricua ¡WEPA! Community Pop Up vendors during the winter season. The Pop-up and the market are the first two stages of The PRCC Community Business Development Model. This model has three stages: the first is our Pop-Up, where startups and businesses in their embryonic stage can get a sense of the market, start earning money, and reinvest that money into their businesses. The second stage is our new project ¡WEPA! Mercado del Pueblo, where business owners that demonstrate commitment, growth, and the desire to formalize their businesses, can sell their products in an indoor space during the weekends. The third stage will be to support our Weperos to transition, after they are prepared, into a store front or co-working space.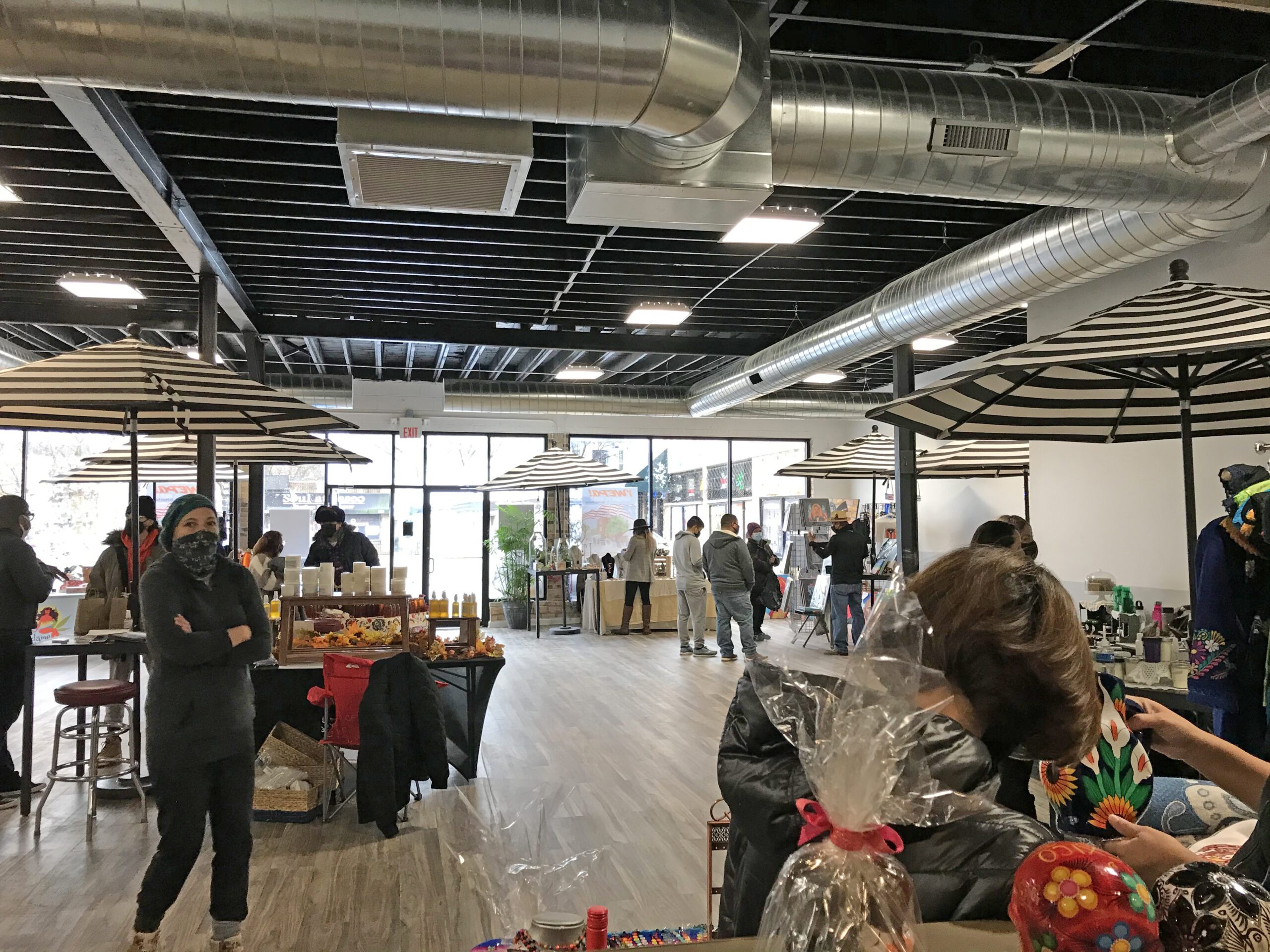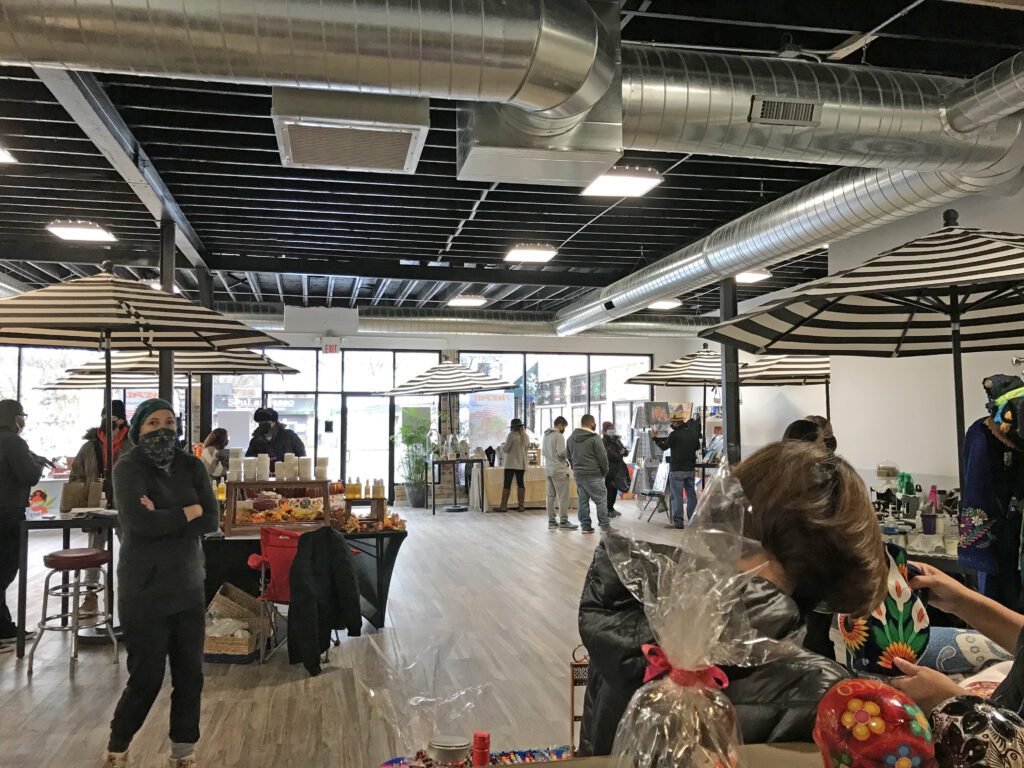 The ¡WEPA! Mercado del Pueblo is located at 2559 W. Division St., next door to La Municipal Supermarket. With the help of La Municipal and the City of Chicago's Small Business Investment Fund (SBIF) award to La Municipal, the space was completely remodeled to house our market, which has turned into the "go to place" for shopping on Paseo Boricua.
The ¡WEPA! Mercado del Pueblo showcased 12 local entrepreneurs that are part of the incubator project, which is supported by the Neighborhood Business Development Center (NBDC) and through the business, advising, and training they receive from the Small Business Development Center (SBDC) of the PRCC. These aspiring small business owners will go through a training program to formalize their business structure, and learn how to manage business finances, marketing and promotion, among other essential business concepts.
We invite you to come to our new ¡WEPA! Mercado del Pueblo, and meet our WEPA vendors (Weperos) who have unique and affordable gifts for your holiday shopping. Support our local entrepreneurs and our community!
The market is open on Saturdays and Sundays from 10:30 am to 6 pm.