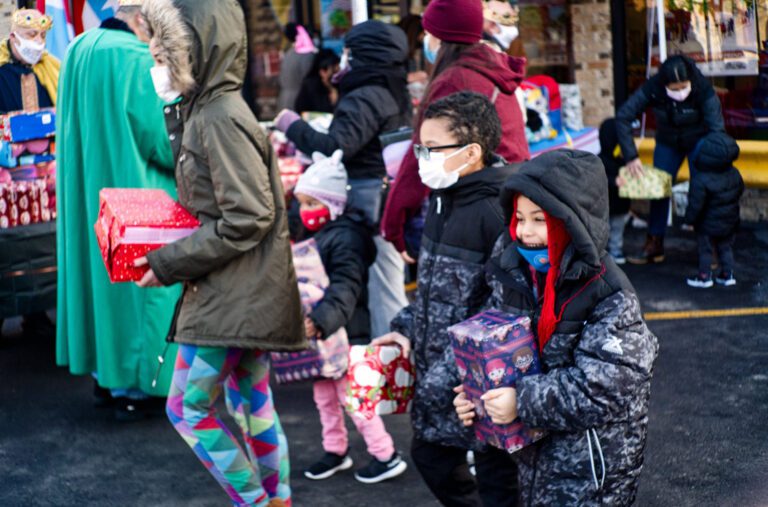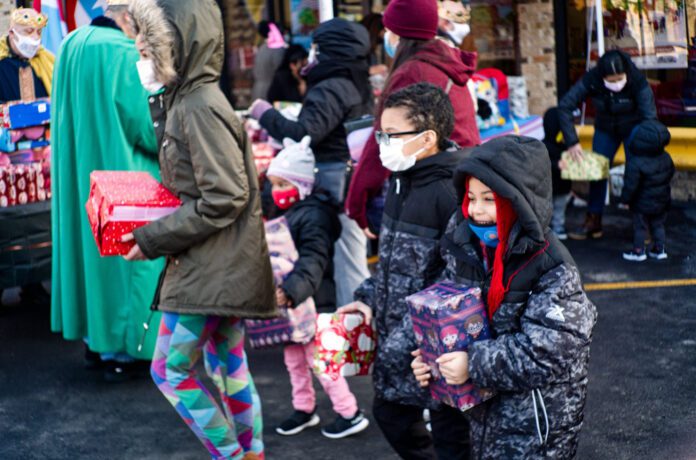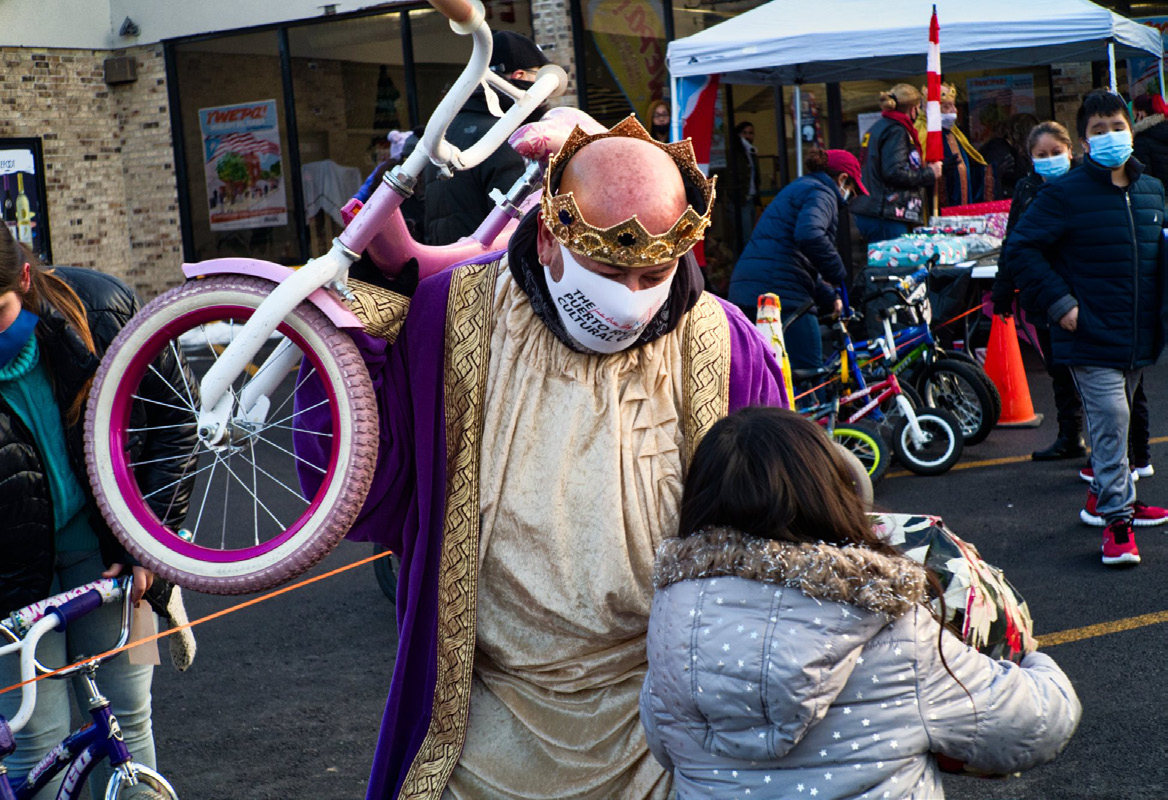 While much of the world has embraced the celebration of Christmas, Puerto Ricans both here in Chicago and on the island have kept alive the tradition of Los Tres Reyes Magos (Three Kings Day), which is celebrated every year on January 6th. This year our community gathered joyfully and safely in Humboldt Park despite great difficulties brought on by the COVID-19 pandemic. Employees and organizers from The Puerto Rican Cultural Center were determined to revamp the event under the CDC guidelines so that our cherished tradition would continue. After days of organizing, planning, and troubleshooting, we brought this event to fruition in a safe and healthy way.
With less than a week to coordinate this ambitious event, The Puerto Rican Cultural Center collaborated with its community partners — Toys for Tots, the Latin American Motorcycle Association, West Town Bikes, and Alderman Roberto Maldonado's Office. Volunteers from these organizations worked all week to wrap more than 900 toys and games donated by Toys for Tots. On behalf of West Town Bikes, 75 bicycles were tuned up and ready to be gifted. Members of the Latin American Motorcycle Association went the extra mile and dressed up as the Three Kings. They handed out gifts to children waiting in line, and posed for photographs in between. In the midst of a pandemic and with uncertainty as to how many people would show, a great number of community residents did come and shared the joy of this beloved tradition.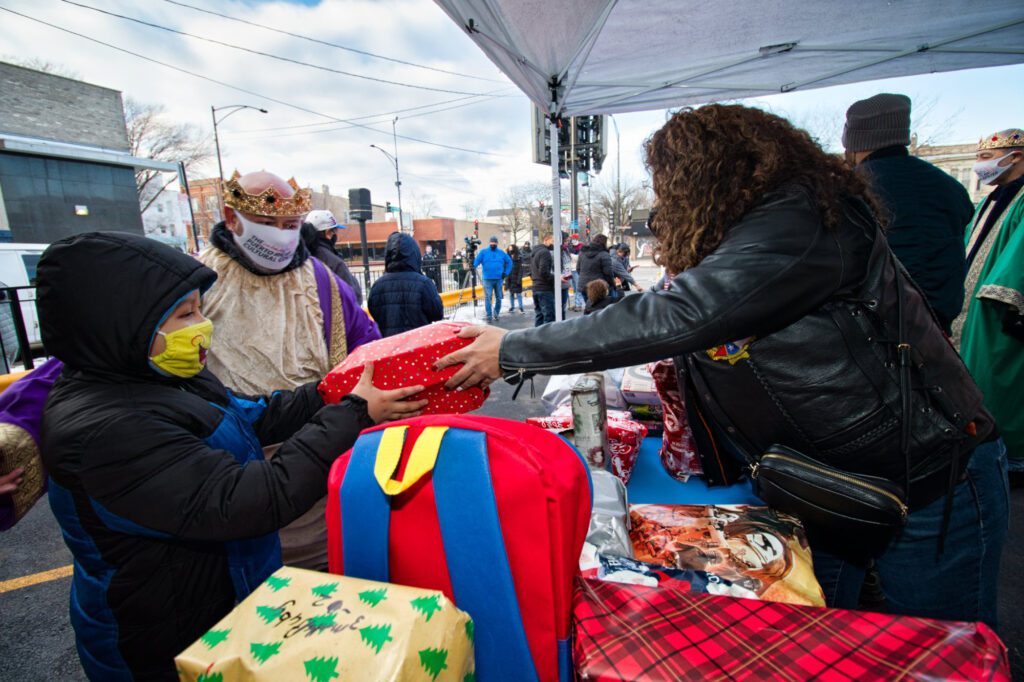 As evening fell and organizers began cleaning up, a young father approached one of our volunteers who was putting away the last bicycle. He asked if he could have that bicycle for his daughter. Having fallen on hard times, the young father was unable to afford gifts this year, but thanks to West Town Bikes he was able to take home a gift for his child on Three Kings Day. It is a sweet reminder of why we do this work despite the challenges we face while organizing community events like these. This young man represents only one of the many families this community was honored to serve. We are grateful that we could launch this event with our community and for our community. It stands as an example of how people honor their culture and traditions while they collectively lift themselves.