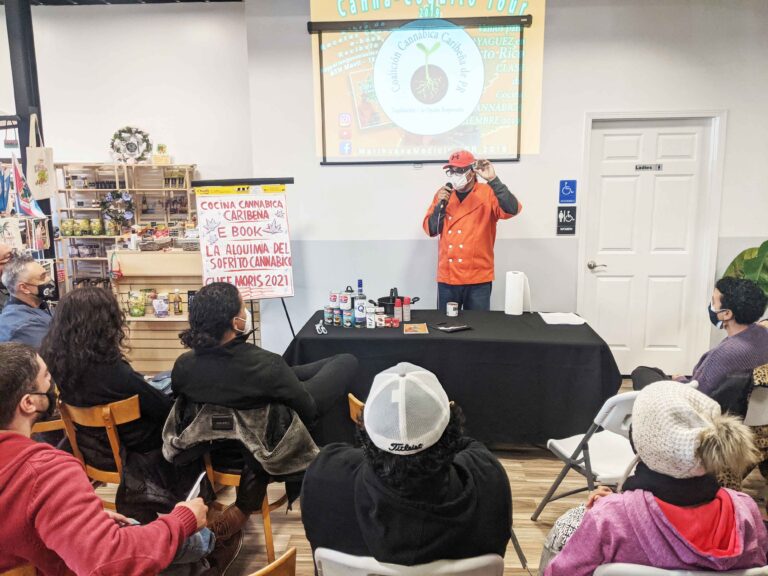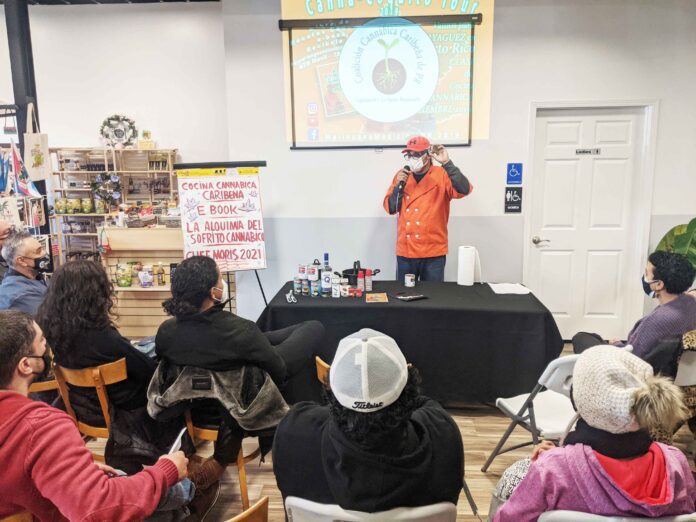 Professor Moris García kicks off el Jolgorio de Salsa y Más, tackling two contemporary issues in Puerto Rico: The infusion of cannabis in Puerto Rican food and the History of Rap and Reaggeton in Puerto Rico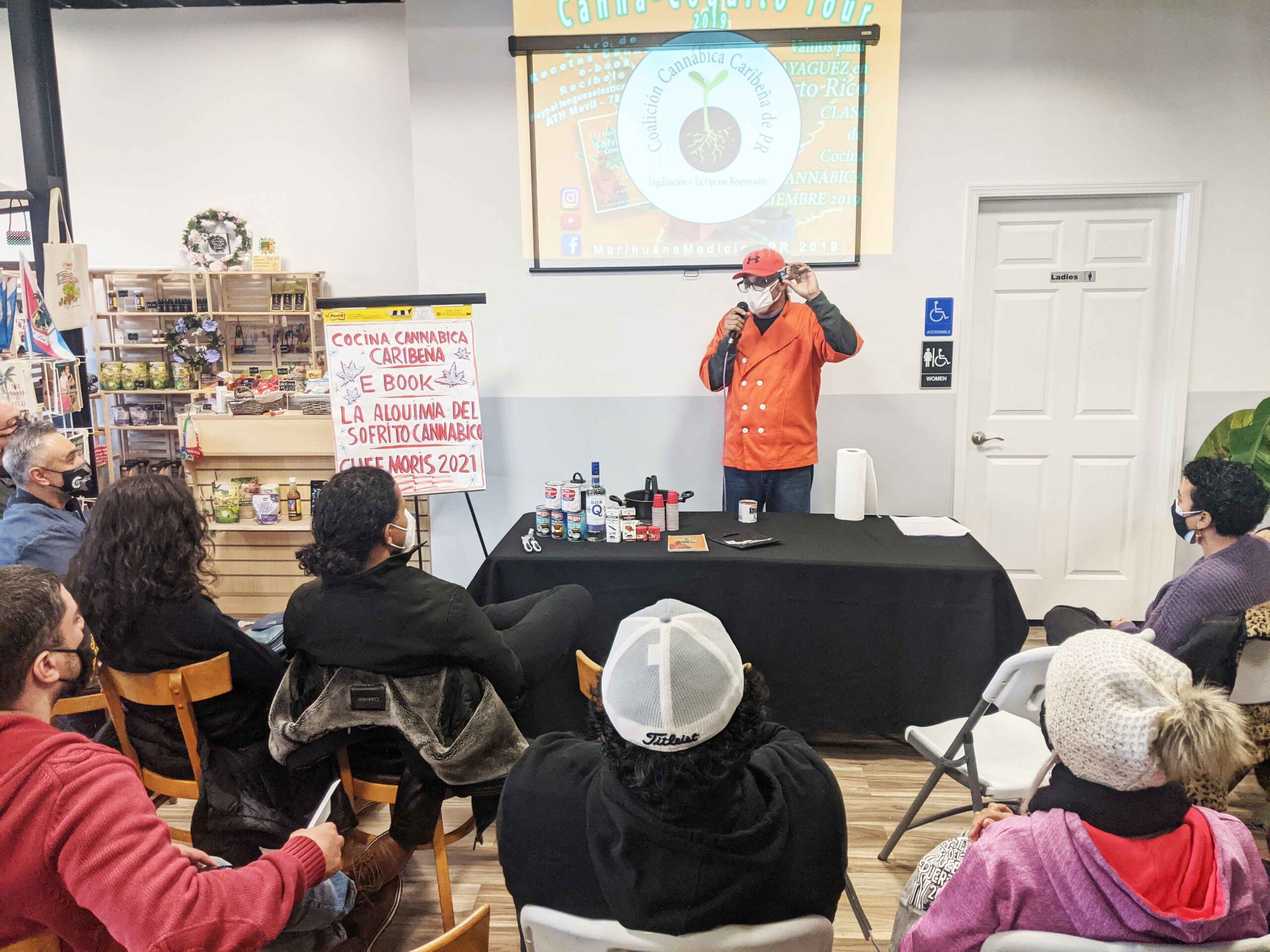 As a prelude to our Jolgorio de Salsa y Más, Chef and Professor Raúl Moris García treated us to a riveting presentation of his recent scholarship on April 1st and April 2nd. During his first presentation on the infusion of cannabis with Puerto Rican food and drinks, he examined the historical importance of cannabis in the lives and practices of our ancestors. We highly recommend that people visit his site https://marihuanamedicinalpuertorico.weebly.com to get more information. The following day, Professor García discussed the historical roots of reggaeton and rap in Puerto Rico. He did his presentation through performances of spoken word. His book titled, "El Rap vs. La 357" is available at Borincanías section of ¡WEPA! Mercado del Pueblo. In reference to his trip, Professor Raúl Moris García made the following observations:
The Puerto Rican Cultural Center of Chicago has honored me with being part of the opening performances in the Mercado del Pueblo. Un proyecto visionario para emprender la libertad económica para lxs pequenxs empresarios que habitan la propuesta de desarrollo. Lo más importante es que el PRCC ha renovado mi esperanza y admiración, con los ejemplos vivos de compromiso, servicio y resiliencia en la comunidad puertorriqueña de Chicago y específicamente la comunidad de Humboldt.
Durante mis presentaciones, presencié una niña que en su majestuosa manifestación aportó lo inculcado en su corazón, por una familia y comunidad, un orgullo patrio y autóctono. Presenté el tesón del Dr José López Rivera y su maravilloso equipo impresionante de trabajo. Tengo que incluir las estupendas atenciones del Dr. López Rivera y de Xiomara para con mi familia (literal). No estaría exagerando en decir que nuestro sentir era de un Jíbaro de la isla que regresa a su casa y es recibido como el hijo pródigo de Richie Ray y Bobby Cruz, gracias de mi parte y tod@ mi familia. Fuimos testigos de múltiples proyectos realizados y funcionales, que crean una infraestructura exitosa de resistencia, afirmación boricua, orgullo, respeto y futuro. Nos encantó aprender, compartir, reafirmar y disfrutar, gracias, gracias, gracias.