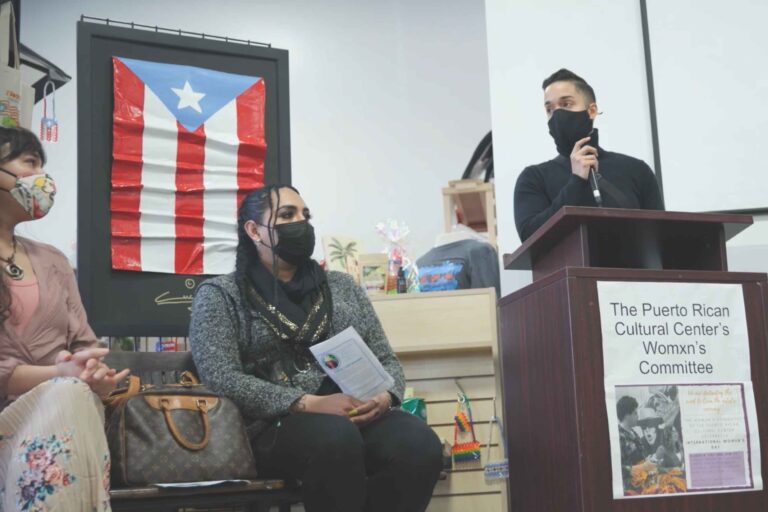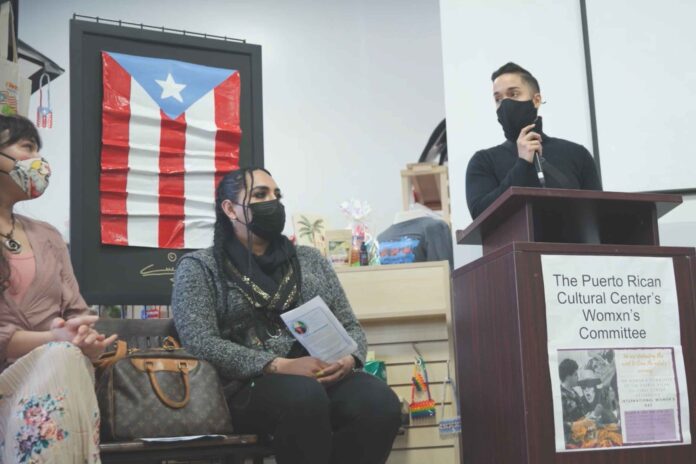 On March 8, 2021, the Womxn's Committee of The Puerto Rican Cultural Center celebrated International Women's Day. This year's theme was "Women in Leadership: Achieving an equal future in a COVID-19 World". Due to the pandemic, the event was smaller than usual and required masks, but the message of empowering, uplifting, and supporting women was stronger than ever. The event was held at ¡WEPA! Mercado del Pueblo and highlighted many of the incredible women business owners who are part of the business incubator project. It also featured powerful speeches from community women such as; the keynote speaker, Jessie Fuentes, and the awardees, Maggie Martínez, Ivelisse Díaz, Brenda Torres, Milady Velázquez, Cristina Pacione Zayas, Maya Lozano, Gabrielle Sánchez, and Reyna Ortiz.
Throughout the celebration, many women spoke of the importance of celebrating the women in our lives every day, not just on International Women's Day. The official theme of International Women's Day this year may have been about achieving an equal future in a COVID-19 world, which references the highly disproportionate number of women forced to leave the workforce as a consequence of COVID-19. However, women at the celebration called for more than an equal future; they demanded a just future because the systemic injustices that women have endured for centuries have only increased and are exposed as a result of the COVID-19 pandemic.
It was made clear that this was one of the most deadly years for Trans women, particularly Black and Brown trans women, and that domestic violence incidents against women increased during the lockdown. At the same time, this past year has shown us how powerful we are when we come together. Women continue to lead the fight for social justice, and against police brutality, and women have continued to organize their communities in response to the pandemic with a variety of mutual aid efforts to meet people's needs. Leony Calderón from The Puerto Rican Cultural Center, in particular, has worked tirelessly to address food insecurity in our community.
This International Women's Day event was filled with celebration and inspiration. It was also a call to action to continue working towards a just future for women, and to support the women in your lives now. This was emphasized when we discussed the woman whom the event was dedicated to; our beloved artist Cuca. Unfortunately, this year brought Cuca serious medical difficulties, but it was moving to see the community rally around her with various fundraising efforts to offset her medical costs and support her healing process. Everyone left with a clear understanding that it will take work from all of us, every single day; like supporting Cuca's recovery, creating safety for trans women, and giving women the time and support to follow their dreams if we want to achieve a just future for women.