Please follow and like us:
Message from Magdalena Nava, Acting Director
In the arena of public health and community development, there may be no better example of theory wedded to practice than the Greater Humboldt Park Community Diabetes Empowerment Center (DEC). In part resource library, fitness center, cooking school, meeting house, and even refuge from inclement weather, the DEC grew out of a 2006 study by the Sinai Urban Health Institute which revealed that a staggering 21% of Puerto Ricans in the Humboldt Park area had been diagnosed with diabetes, a full three times higher than the 7% diabetes rate among all adults in Chicago and the United States. Furthermore, the diabetes mortality rate for Puerto Ricans in Humboldt Park was three times higher than the rate for the U.S. For African Americans in Humboldt Park, the diabetes diagnosis rate was 14%, twice as high as the city at large. These statistics didn't begin to account for undiagnosed cases, which may add up to thousands more throughout this community, which suffers the devastating and often preventable effects of the disease.
These data, howeve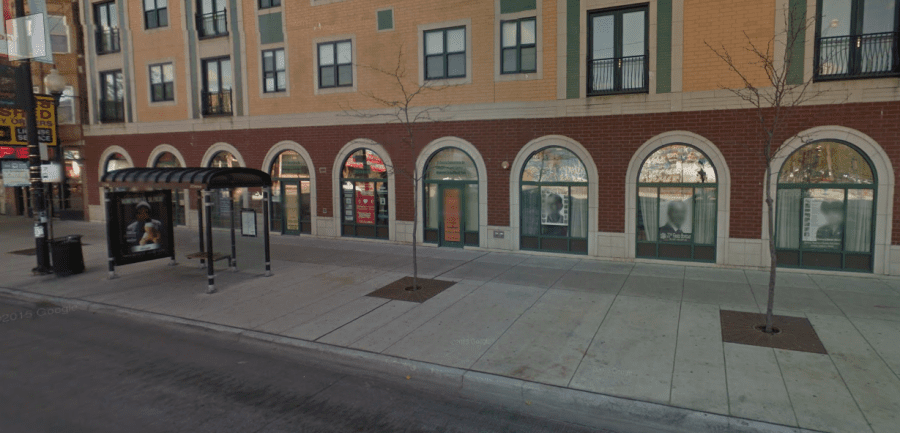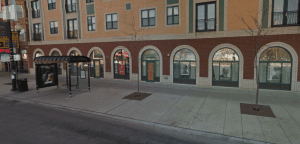 r, are no mere academic exercise. For the base of community groups and activists in Humboldt Park, it served as a call to action. Public health agencies would come to partner with social service providers to generate groundbreaking solutions, including free physical activity classes, nutrition workshops, and marketing campaigns. The centerpiece of these strategies was the dream of a bricks-and-mortar diabetes center situated on Division Street, the heart of Humboldt Park's Paseo Boricua corridor.
Initially intended as a space where bilingual diabetes resource material could be made available on a walk-in basis, the Diabetes Empowerment Center (DEC) has grown into far more. Situated at one of Humboldt Park's cornerstones – where Division Street meets California Avenue – the DEC occupies the ground floor of a Bickerdike affordable-housing development of more than 30 units. It bookends a block that houses several popular Puerto Rican restaurants and the Pedro Albizu Campos Alternative High School, which serves scores of students and their families each year. It sits on two highly frequented bus lines and those waiting for transportation often walk through the doors to escape the weather and access public health information. It is both an idea incubator and a job creator, providing needed economic resources to community health workers, fitness instructors, and office staff who would otherwise be struggling with job insecurity.
The Center is situated diagonally across from one of the key entry points to Humboldt Park itself, an expansive green space that draws Chicago residents by the thousands, all of which – at just a few paces – are within reach of the many services the DEC provides. The DEC hosts meetings of service providers, physical activity and nutrition classes, and high-profile events and press conferences – all at no cost to participants, whether they be elected officials, directors of City departments, academics, local residents with diabetes risk factors, or undocumented immigrants looking for referrals to medical homes and other resources.
The DEC has never allowed its four walls to become a boundary point, and in addition to serving as a drop-in center, it answers a charge to meet the community where it lives. Not only did the DEC send community health workers door-to-door for the Block by Block intervention, it also sets up outdoor tables throughout the community on a daily basis as weather allows, providing information to public-transit users and passersby as to the many services offered there. An abbreviated inventory of those programs and services appears below:
Muévete: This all-age, beginner level aerobics club for women and mothers supports the physical activity initiatives and provides social encouragement. Muévete translates to "Get Moving!" in English. The class meets three times a week for an hour in the gym of the Humboldt Park Field House. The workout includes warm up exercises, a dance aerobic workout, abdominal exercises and ends with stretching and deep breathing. Through its partner CLOCC, Muévete also conducts free technical assistance for agencies and organizations that would like to establish physical activity for community residents.

Muévete Physical Activity Program: Free, open to the public, bilingual instructors
Zumba
Dance aerobics
Tai Chi
Pilates
Yoga
Walking and Biking
Treadmill
Nutrition Education and Cooking Classes: Free, open to the public, bilingual instructors. Generally held once per week. Community partners include Norwegian American Hospital, Presence Healthcare, and Dominican University. The Saturday "Viva La Familia" family cooking class has proven especially popular. The class provides nutrition education across the generations, for a more holistic approach and impact.
Cardiovascular Health and Screenings: With funding from the GE Foundation, and in partnership with the Chicago Department of Public Health and Northwestern University, the DEC offers the Keep Your Heart Healthy The program provides free cardiovascular screenings every Saturday. Approximately 50 people are tested per week, and over 700 nonduplicated residents were screened in 2013, exceeding the target number by nearly three times. Referrals are made to services including physical health, mental health, substance abuse, physical activity, nutrition, smoking cessation, and general social services. Medical students from Northwestern University receive pivotal training in both technique and patient relations as they perform the screening component of this program.
Medical Training Opportunities: The DEC has offered a real-world training site for medical students and residents nearly since its inception. This experience enhances what students and residents learn in a clinical setting by focusing squarely on community health. Residents from Presence Health Saints Mary and Elizabeth Medical Center teach many of the weekly health-education classes at the DEC. Further, Northwestern University medical students perform heart screenings for the cardiovascular program while second-year medical students from Loyola Medical School provide family-focused health education classes every Saturday in conjunction with this program.
Partnerships: The DEC embodies the value of partnership and has leveraged many in-kind resources to keep its programs robust, as well as offering its services to partner agencies throughout the community. A partial list of the DEC's community partners appears below:
Chicago Department of Public Health
Chicago Park District
Dominican University
Erie Family Health
Greater Humboldt Park Community of Wellness
José de Diego Elementary School
Loyola University Stritch School of Medicine
Monarch Garden
Moos Elementary School
Northwestern Medicine
Norwegian American Hospital
Pedro Albizu Campos Alternative High School
Presence Health
Puerto Rican Cultural Center
Rush University Medical Center
Sinai Urban Health Institute
West Town Bikes
UIC Mile Square Health Center
Community Health
2753 W. Division St.
Chicago, IL 60622
773-342-0855
Latest News from Empowerment Center
[pt_view id="4e21a35107″]