2739 W. Division St.
Chicago, IL 60622
773/342-8866
Message from the Director, Xóchitl Ramírez: xochitlr@prcc-chgo.org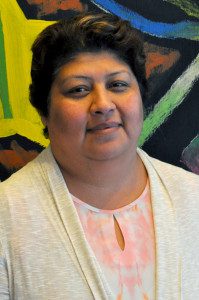 "In a safe, healthy and welcoming environment, children learn to be independent and sociable. They acquire skills and values that help them become leaders, qualities that will help them in the years to come."
Named after the Puerto Rican poet, educator and pianist Consuelo Lee Corretjer (1904-1988), the Center is a bilingual childcare/Head Start, in partnership with El Valor, offering quality Child Care and Head Start services for children ages 15 months to 5 years. The Center was created in 1980 in response to the need for bilingual-bicultural pre-school programs in the community. It places special emphasis on Puerto Rican and Latin American culture as well as language retention.
While the program is designed to help ease the child's transition to elementary school and aims to provide services primarily to working families, it also seeks to engage the children in discovering their individuality and uniqueness within a community with a rich history and cultural legacy. Thus, allowing the children to understand the world about them; to act responsibly upon the world; and, most importantly, to transform the world.
Self-discipline and self-actualization are encouraged in the program's curriculum. Parents participate in the entire process of program development. The Center's staff is in a constant dialogue with parents and attempts to raise consciousness about all aspects of child development. Special emphasis is placed on a child's rights as a human being, as an individual, and as part of a community.
The Childcare Center promotes the children's social, emotional and cognitive development by offering appropriate developmental activities that capture their curiosity and stimulate the children's intellectual development in different areas: arts, blocks, dramatic play, science, music, computers, reading and writing, as well as sensory and fine/gross motor experiences.
Latest News from Day Care Center
[pt_view id="d9eca0697c"]