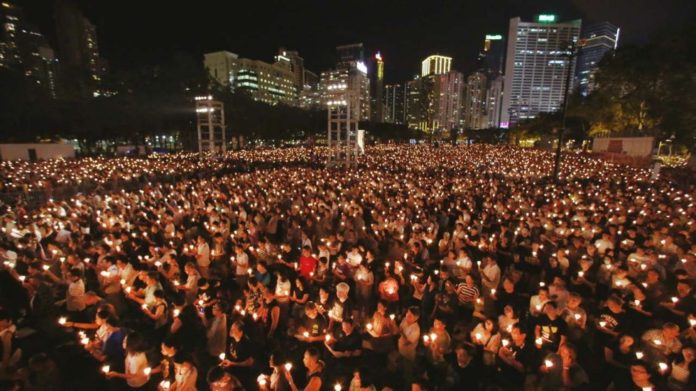 WHERE: Humboldt Park Boat House – 1301 N. Sacramento Avenue
WHEN: Thursday, September 20, 2018 TIME: 5:00 PM CST
WHO: The Puerto Rican Agenda of Chicago, Congressman Luis V. Gutiérrez, Local Elected Officials
The Puerto Rican Agenda of Chicago and Congressman Luis V. Gutierrez, with the underline theme of "lest we forget," will host a press conference on September 20, 2018 marking the tragic anniversary of Hurricane Maria which besieged the island of Puerto Rico and forever left a devastating mark on its people. According to a Harvard study more than 4,645 lives were lost because of the Hurricane's impact. The massive loss of human life and blue tarps covering roofs of many homes have become national symbols of the negligence and ineptness by the federal government to properly address the devastation. Even one year later, recovery efforts have made little progress and the power grid remains unreliable with regular blackouts.
The Agenda was the first organization of the Puerto Rican Diaspora to land an airplane filled with cargo to the island, and to have that same plane return with 300 people stranded in the island's airport five days after Hurricane Maria. Since the passing of Hurricane Maria, The Agenda raised over $400,000 and directed funds for emergency aid and micro-grants to over 35 municipalities and organizations in Puerto Rico through its 3 R's Campaign: Rescue, Relief, Rebuild. This grassroots all-volunteer effort has been bolstered by the intervention of Congressman Luis V. Gutiérrez, Mayor Rahm Emanuel, Alderman Roberto Maldonado, United Airlines CEO Oscar Muñoz and many other leaders and community stakeholders committed to rebuilding Puerto Rico. The Agenda's efforts have already produced concrete results in Comerío and Loíza where community centers have been refurbished.
Having lost everything, many Puerto Ricans made the difficult decision to uproot their families and relocate stateside. The City of Chicago answered the call by providing a comprehensive continuum of services to families in search of stability and rebuilding their lives. Given its long-established Puerto Rican community, Humboldt Park naturally serves as a port of entry for the estimated 3,500 individuals who relocated to the Chicago area with a unique set of challenges in meeting basic needs such as housing and food security, as well as mental wellness, language services and workforce integration. Ald. Roberto Maldonado has played a leading role in this endeavor.
MEDIA ADVISORY Media Inquiries contact: Cristina Pacione-Zayas Co-Chair, Puerto Rican Agenda Phone: 773-418-5528 Email: pragendachgo@gmail.com

The Puerto Rican Agenda of Chicago is non-profit organization of local Puerto Rican leaders that influences policy for the advancement of the Puerto Rican community in Chicago. Over the past two decades, The Agenda continues to develop and execute a community-driven vision for the Humboldt Park Area, where most Puerto Ricans in Chicago live, and Paseo Boricua, a business and entertainment district on Division Street between California and Western.