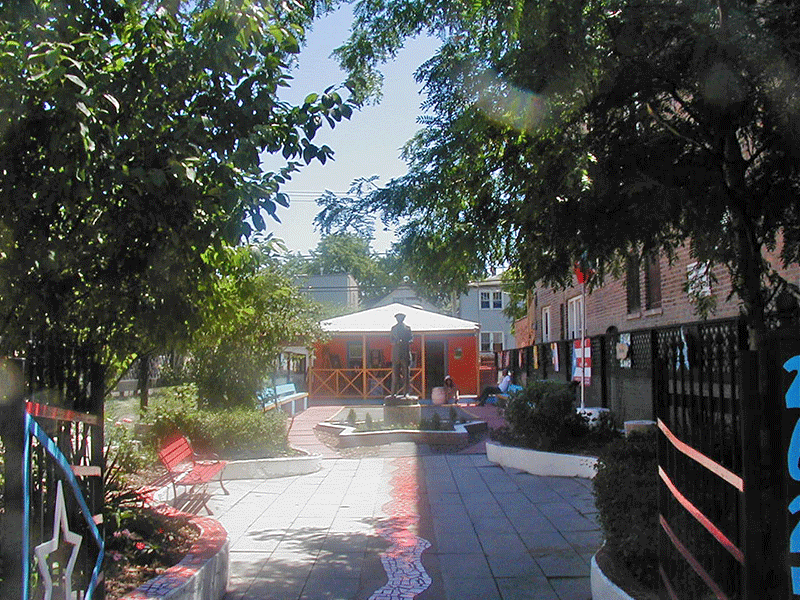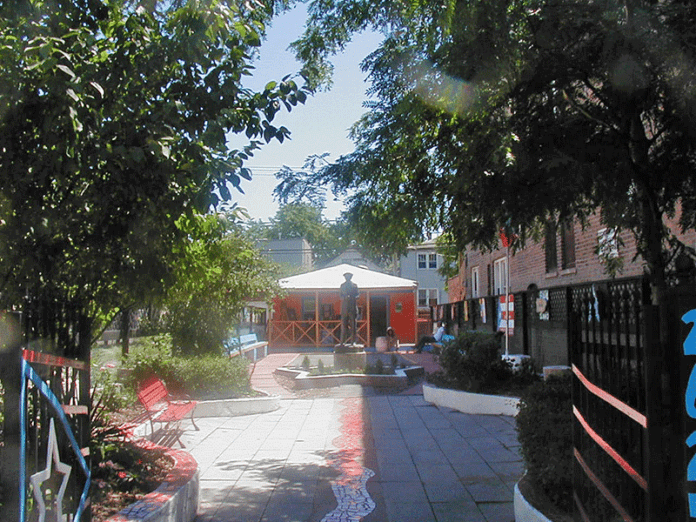 2625 W. Division St.
Chicago, IL 60622
La Casita de Don Pedro originated as a wish that was alive in the community and that was happily realized by our people. By 1995, when the Paseo Boricua was a reality and Puerto Rican pride was elevated by the largest two Puerto Rican flags in the world, the idea of constructing the Casita was already in the air, weaving its way in and out of the conversations of the community's leaders, educators, and cultural workers.
The construction of the Casita began when the Dr. Pedro Albizu Campos High School reached an agreement with Architreasures, inc. to develop a community-based garden-gallery. Teachers and students of the school, along with young people, children and adults, began work in the summer of 1997.
In September of 1997, as part of the Fourth Fiesta Boricua, the Casita was inaugurated and included a gallery (a Batey), a garden, and the Statue of Dr. Pedro Albizu Campos. Lolita Lebrón came from Puerto Rico for the ceremony and the community responded with enthusiasm and support. Since the spring of 1998, La Casita has offered a variety of cultural services to the community. The gallery holds a collection of Puerto Rican photography and artisanry. It also serves as an open space for Bomba & Plena dancers and musicians to perform and offer free workshops for the community. Every year, the Casita hosts a summer-long Puerto Rican artisan market, where local artisans sell their creations as well as impart their creativity.