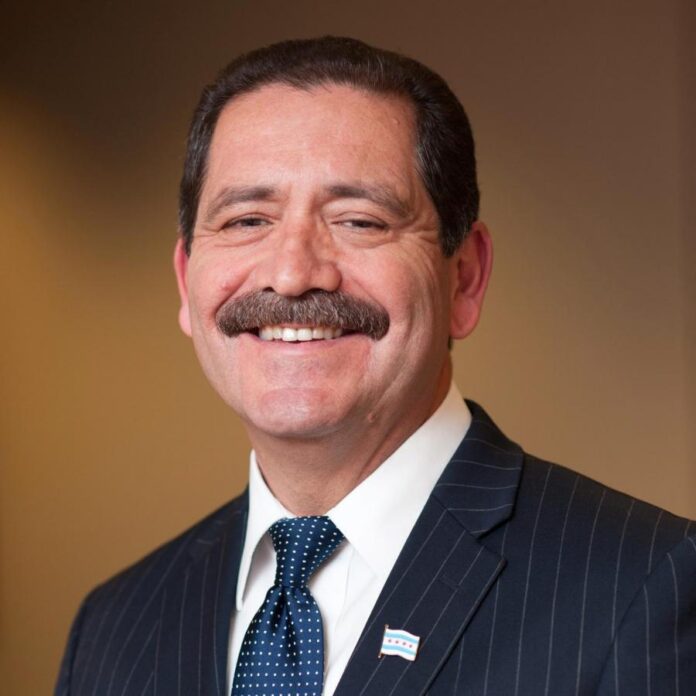 U.S. Representative for Illinois's 4th District Jesús G. "Chuy" García will be introducing a bill "To establish the Office for the Equitable, Transparent, and Accountable Puerto Rico Reconstruction, and for other purposes" or the "'Community Driven Recovery for Puerto Rico Act."
In 2017 Hurricanes Irma and Maria devastated the island of Puerto Rico. The federal government allocated 18.5 billion dollars in Community Development Block Grant Disaster Recovery for recovery purposes. But the Governor's Plan titled "Transformation and Innovation in the Wake of Devastation," which was required to obtain federal funds showed that the lack of government accountability and transparency was one of the biggest challenges to Puerto Rico's recovery and future resiliency. This report named the central government as a slow-moving and ineffective management structure. Meanwhile, the recovery scenario often is characterized by a "time-compression" where decentralization has the flexibility needed to respond to a rapid change and a fast-paced decision-making environment.
Disaster recovery research has demonstrated time and time again that grassroots organizations and nonprofits (e.g. the civic sector) are much more flexible, agile, and responsive to the needs of communities. Evidence from across disasters worldwide also shows that local organizations are better able to serve vulnerable populations. They are often characterized by high housing informality levels, lower-incomes, a high percentage of older adults, people with limited English proficiency, and people with disabilities. The local knowledge that these organizations, their cultural competency, commitment to equitable development, and ability to conduct authentic community engagement could not match outside "helicopter" organizations.
The Bill seeks to empower the civic sector by creating an Office for Equitable, Transparent, and Accountable Puerto Rico Reconstruction, which will establish a Puerto Rico Civil Society Task Force to oversee federal funds' spending to ensure accountability. The Task would be composed of 13 members with representation from community leaders, including low-income individuals and nonprofit organizations, to mention a few.
Adi Martínez-Román, Senior Policy Analyst – Puerto Rico Oxfam America who partnered with The Puerto Rican Cultural Center to push forward this endeavor about a year ago, said, "Rep. Chuy García's staff and the T&I Committee have done a great job at incorporating the concerns expressed. The Bill will be presented in Congress in the next few days"
To endorse the Bill, contact Adi at adi.martinezroman@oxfam.org. Support our efforts for a more transparent, equitable, and efficient recovery for Puerto Rico.