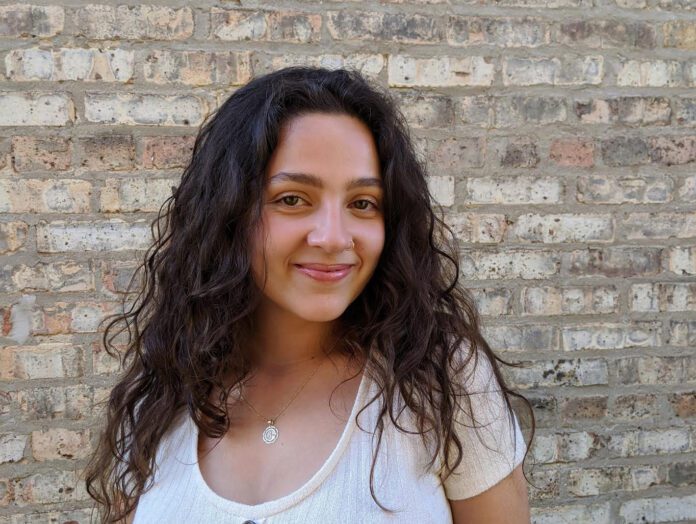 The Puerto Rican Cultural Center is excited to announce the newest addition to our team. Humboldt Park native, Xiomara Rodríguez, is now the Director of our Informatics division. Rodríguez has dubbed this new area "The PRCC Digital Presence Initiative", which includes our website, social media, digital to print, as well as our digital archive.
Xiomara melds a highly defined set of skills in the realm of informatics with an equal zeal for social justice informed by a decolonizing mission. Xiomara received her bachelor's degree from Occidental College in Computer Science, but is deeply rooted in the Humboldt Park community. Her family has been active in this community for generations, and her mother is on the Board of Directors for the Dr. Pedro Albizu Campos High School. Xiomara explains her vision for the Digital Presence initiative
I am a proud Puerto Rican and lifelong Humboldt Park resident, which is why I am so excited to work with The Puerto Rican Cultural Center! I resonate deeply with our vision to encourage participants to think critically about their reality and promote an ethics of self-reliance based on social responsibility. I have always been passionate about using social media as a tool for building community, especially when we cannot share physical space. In my work with our digital presence initiative I am committed to fostering community by creating opportunities, using social media, podcasts, blog posts, the website, live lectures, and online skill-sharing, for continuous critical discussion about the issues we confront as a community. I also am a firm believer in the power of collective imagining and organizing, so my intention is for each aspect of our digital presence to also be a generative tool for imagining collectively what we want for the future of our community. However, what is most important to me in my position is to honor and promote all of the work that The Puerto Rican Cultural Center has been doing for decades on our mission to self-determination, self-actualization, and self-reliance. I believe our history must always inform the work of online community building with the digital presence initiative, so I look forward to many conversations, visions, and collaborations!