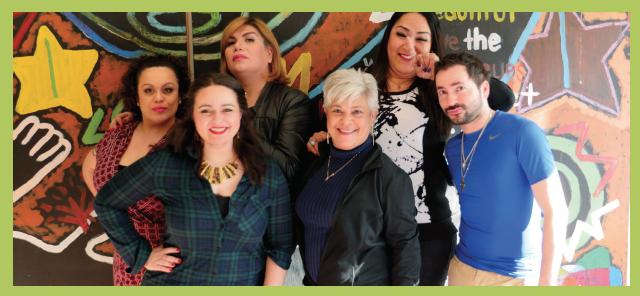 Starting from August 5, 2014, Women for PASEO will be providing services at the Community Facility of Diabetes Empowerment Center, in the corner of California Ave. and Division St.  We are going to keep the same hour schedule Monday to Friday, from 10am to 7pm, and Saturdays 9am to 6pm.  Our new location will give the opportunity to our participants to receive other exciting services.
Vida/SIDA has extensive experience serving people living with HIV and at highest-risk for HIV. HIV-related services include outreach, education, and distribution of harm reduction materials including condoms, counseling, testing, support groups and a variety of evidence-based prevention interventions. Vida/SIDA has also cultivated partnerships with HIV service providers throughout the Chicago metropolitan area in order to better serve clients.
Our goal at Women for PASEO is to help Latina's and Black African American women and trans women, 18 years and older to reduce their risk to become HIV positive through case management services, treatment referrals and behavioral health interventions to help reduce mental health and substance abuse disparities among the population we serve.
Women need gender-specific behavioral health and other services. Gender-related drug abuse treatment needs to address biological differences and social and environmental factors. Each of these can influence the motivations for drug use and for seeking treatment, the place treatment is obtained, the treatments that are most effective, and the consequences of not receiving treatment. "Many life circumstances predominate in women as a group, which may require a specialized treatment approach.
Our program provides FREE services that include counseling, testing and referrals for HIV and STIs, screen for substance abuse, mental health and post-traumatic stress disorder.  Eligible women are refer to participate in our program.