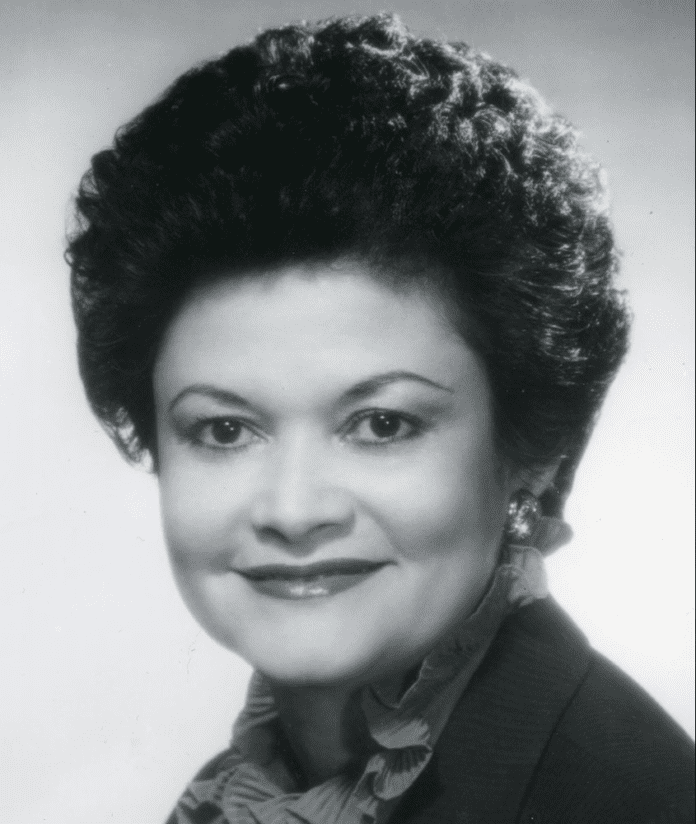 By Aida Giachello
The Puerto Rican community mourns the loss of an iconic leader with national name recognition, María Cerda, who passed at the age of 89. María was married for 60 years to Judge David Cerda who is now 93 years of age. María was the mother and the role model of another great community leader, Marta Cerda, who is currently the CEO of ASI Home Health Care, as well as David Cerda, Jr., who is a distinguished attorney. María died Sunday, November 8, 2020 at Northwestern Memorial Hospital from COVID-19 related complications.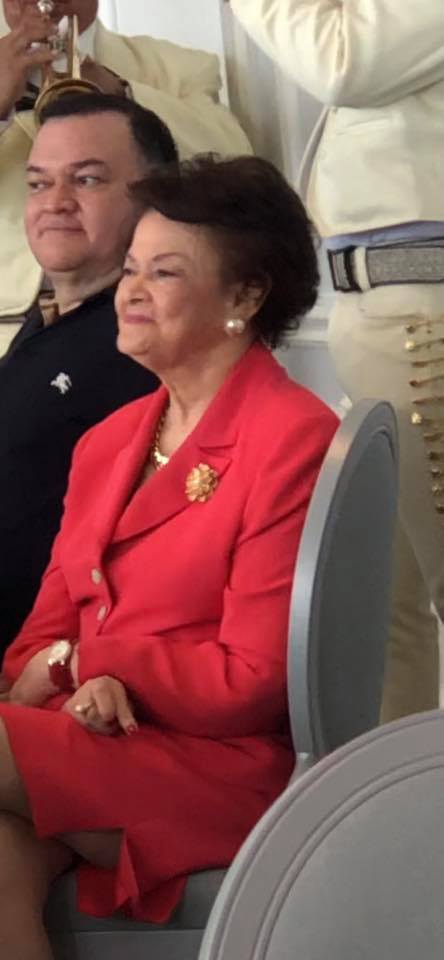 With steely determination, María struggled through the years for Latinos to receive quality education, better housing, dignified employment, and in the defense of our beautiful cultural heritage. She was born in Lares, Puerto Rico, into a huge family– 20 brothers and sisters. She graduated from the University of Puerto Rico where she earned a bachelor's degree in Psychology, then moved to Chicago to earn a master's degree at the University of Chicago's School of Social Services Administration. María became deeply aware of the social and economic injustices that plagued the poor and the racial and ethnic minorities. She tirelessly promoted an agenda for social action while working for diverse social services organizations. While working in a program for Juvenile Delinquency Prevention, María met the man who would become her husband, Judge Cerda, the first Mexican American Judge in the Circuit Court of Appellations of Illinois.
Maria Cerda's accolades include:
• First Latino/a appointed to the Chicago Board of Education by the late Chicago Mayor, Richard M. Daley. There she initiated, then expanded bilingual education programs and ensured that sufficient funding was allocated to those programs. She persuaded Board members to visit Puerto Rico and Mexico to recruit bilingual teachers for the Chicago Public Schools.
• Always passionate for the education of children, María was one of the founders of Aspira, Inc.
• A strong advocate for Latina women's rights, María was part of the Latina Feminist movement of the 70s, and became one of the first members of the National Conference of Puerto Rican Women, with Miriam Cruz, and other great Puerto Rican women.
• María was interviewed on many local and national radio and TV stations. Among them was an interview with Studs Terkel on WFMT where she argued that our youth need to know their culture and to develop a sense of pride in their heritage.
• María was a member of the national Board of Children's Television of the Public Television Network where
• She provided advice on Sesame Street and The Electric Company.
• María marched for civil rights with Martin Luther King when he came to Chicago.
• María marched with Cesar Chávez when he visited the Pilsen community.
• In 1974, she helped create the Latino Institute, the powerful resource that continues to engage in advocacy, research, and policy on behalf of Latinos.
• María was one of the first leaders to support the candidacy of the late Harold Washington, the first African American to run for Mayor for the City of Chicago during the Democratic primaries. She later served on the Transition Team for the Mayor and was appointed to the Mayor's Office of Employment and Training.
• María was instrumental for the City of Chicago to become a sanctuary city for immigrants as a result of a negative encounter with the federal Immigration officers in the entrance of City Hall where they were asking her and others for their Green Cards without being aware that she was a U.S. citizen by birth. As a result of those incidents, Mayor Harold Washington declared Chicago a Sanctuary City.
María was blessed with great wisdom and was driven by her profound love for justice. She had immeasurable courage to take on fights when necessary, but through hard work she created other solutions for complex community problems when that was an option. In all the sense of the word, she was a great lady, who dressed elegantly and impressed everyone who met her. Many of us wanted to be like Maria. She was a great inspiration and she showed us the way. María, my good friend, we are going to miss you. Rest in Peace!
by Aida L Maisonet viuda de Giachello/Aida L Giachello