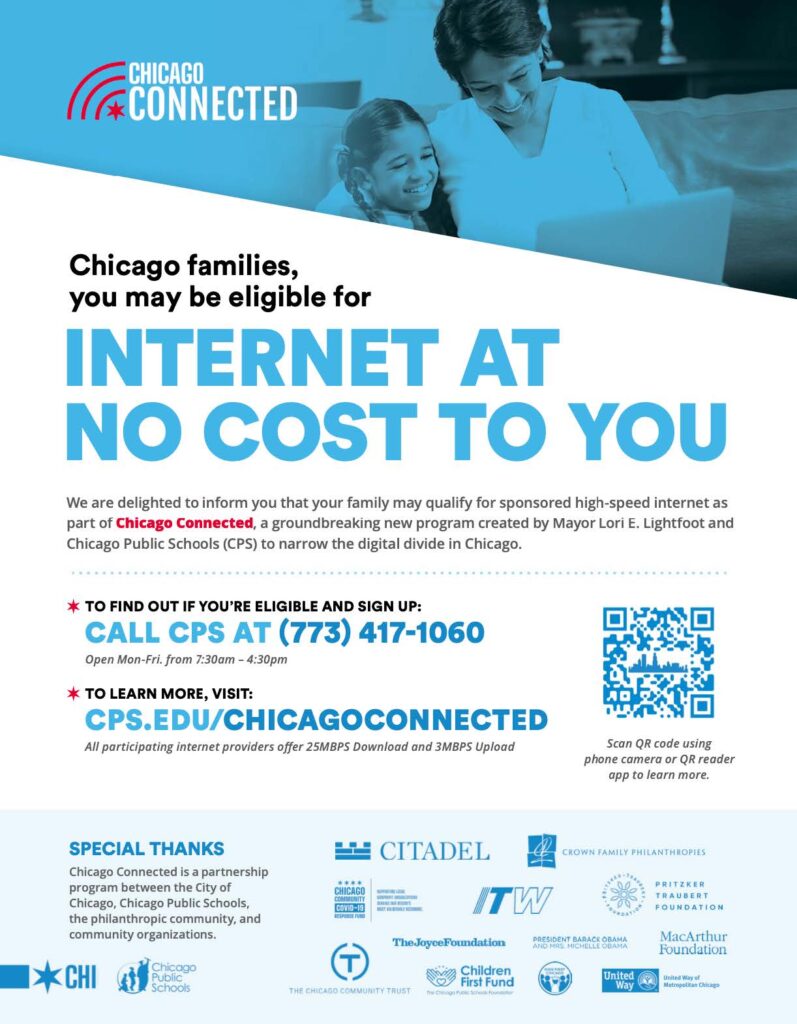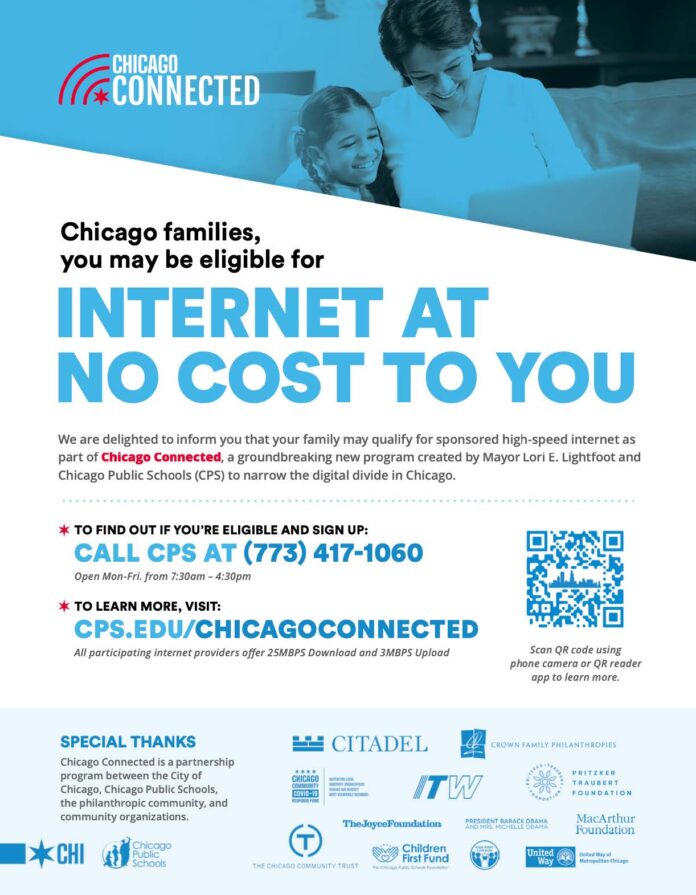 – MORE THAN 100,000 STUDENTS TO FREE INTERNET 
– CONNECTS COMMUNITY RESOURCES
The PRCC – Community as a Campus Initiative has partnered with the Chicago Connected Initiative and CPS to connect more than 100,000 students to free Internet for remote learning. Since September 2020, 60,000 families city wide have been connected. However, in the Humboldt Park area 5,500 families were identified as needing Internet in September. Since then, the number has grown to 7,500. Thanks to the work of Monica Lozada, Regisa Rosario and José Pagán, 3,600 families have been connected to this no cost internet service.
The PRCC – Community as a Campus team is working with all the local schools to connect families and is troubleshooting with Comcast when problems arise.
Below are important points to keep in mind when parents attempt to connect their children to the Internet.
1. You need a code from your school to get a connection with Comcast 
2. You cannot be denied the Internet if you have a bill. 
3. You can disconnect a current account to get a free account. 
4. We can call Comcast with the parents to assist in setting up service. 
5. If you are currently experiencing slow Internet – we can help with that. 
6. Finally, families will be provided a list of resources and referrals as part of our mutual aid support. 
Call us to get assistance at 312-838-3113 and see your School Principal for more information.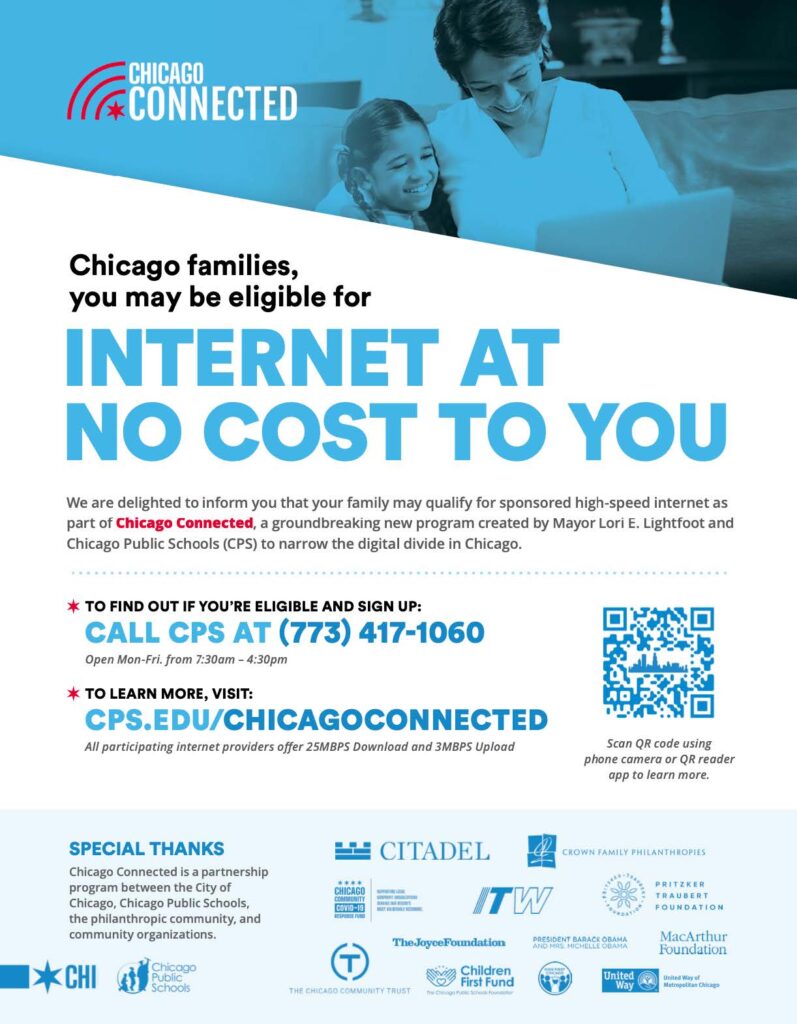 Additionally, Community as a Campus will soon inaugurate a much needed resource — a biweekly email (once every two weeks) that will be sent to participating school principals. This resource will provide information on rental and utility support, food banks, mental health assistance, and how to connect to free Internet service.
The resource list will be continually updated and accompanied by a video of a contact person who will advocate for families to get the assistance they need. 
SOME RESOURCES: