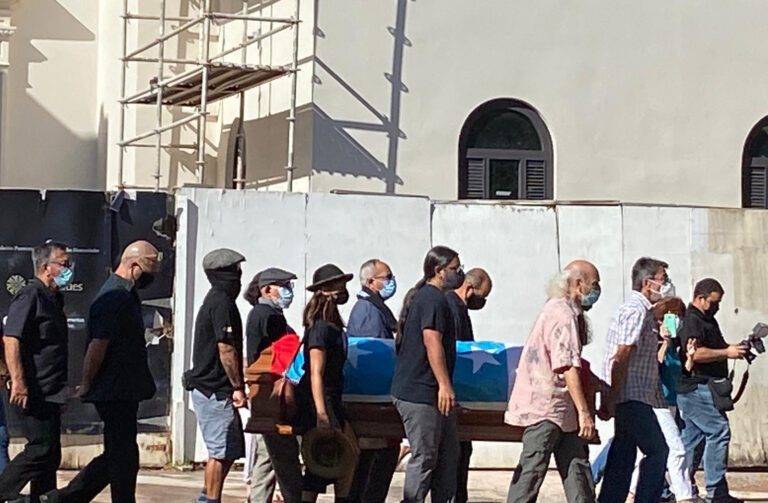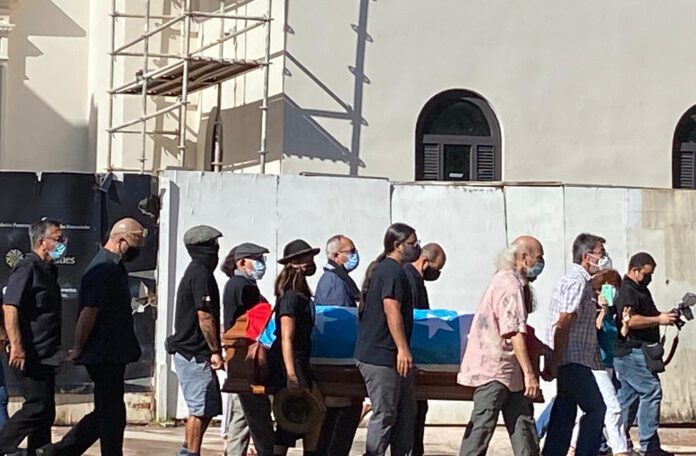 Elizam Escobar Ortiz, painter, poet, patriot, intellectual, passed away January 15 after a long battle with cancer.
Elizam was born in Ponce, Puerto Rico, on May 24, 1948 to Eliphelet Escobar Torres and Deadina Ortiz de Jesús. Elizam participated in the anti-war and anti-draft movement at the University of Puerto Rico in the 1960s as well as the Puerto Rican Socialist League. He graduated from the University of Puerto Rico with a degree in Fine Arts. He later moved to New York where he taught art and became a member of the Progressive Labor Party.
In 1980, Elizam was arrested in Evanston, Illinois with other Puerto Rican patriots. He was convicted of seditious conspiracy and sentenced to 68 years in prison. In the 20 years he was incarcerated in U.S. prisons, he not only painted prolifically – exhibits of his art played a key role in the campaign for the release of the Puerto Rican political prisoners – but he also studied philosophy; wrote essays and poetry; maintained a vigorous correspondence with artists, poets and intellectuals; and exhibited his art throughout the world.
He and other Puerto Rican political prisoners were released in 1999, when President Bill Clinton commuted their unjust and disproportionate sentences. Elizam and many of his compañeros made their homes in Puerto Rico, where they received a hero's welcome. The School of Plastic Arts immediately recruited him to join the faculty, where he taught painting for 20 years, until his health forced him to step down.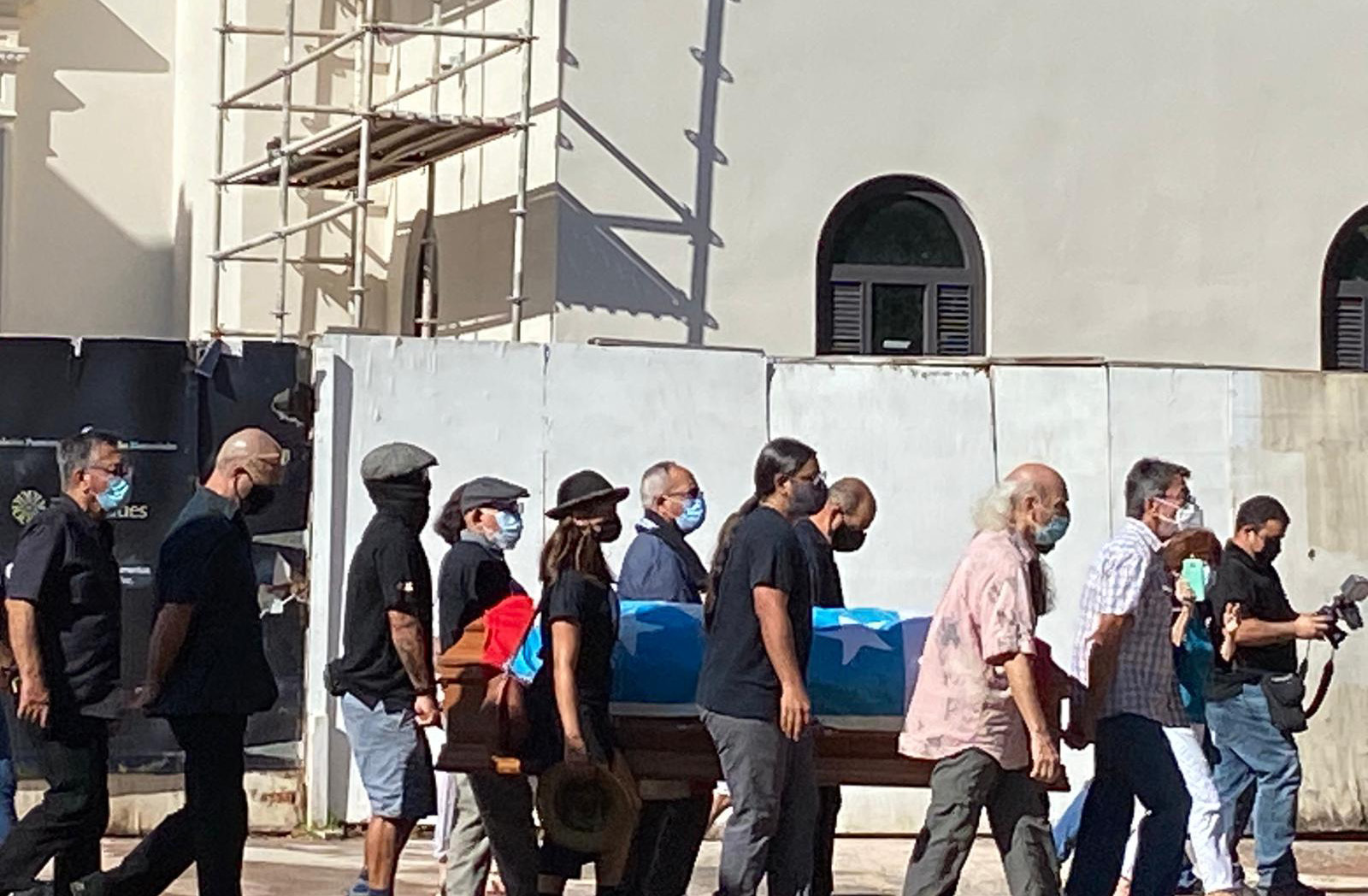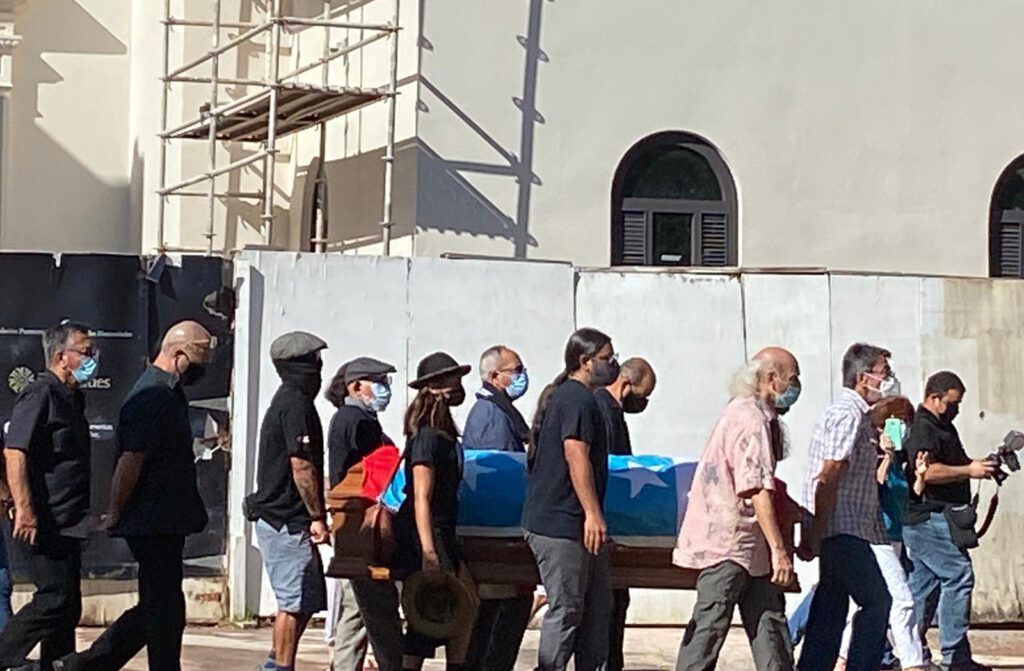 Among the many recognitions of his life and work are included: an honorary master's degree from the School of Fine Arts, the dedication of La Campechada in 2016, the International Association of Art Critics' award in 2013 for the best retrospective exhibit, and the Pen Club award in 1999 for the best anthology of essays – a book written and published while he was in prison.
He faced both cancer and his imprisonment with an incredible spirit, a contagious sense of humor, and a thirst for life and joy. His vast collection of hats and shoes is but a small manifestation of this spirit.
His dedication to and creation of art permeated his life to his dying day, and he left many projects unfinished. His dream was to convert his home and art studio into a museum, cultural center, and center for research. The family is committed to fulfilling his wishes.
He is survived by his son Elizer Escobar (Abigail Talcott-Schlaifer and two grandchildren Raphael Francis and Beatrice James); his brother Eliud Escobar Ortiz, Eluid's wife Elizabeth Pérez and their two children Eliseliz and Elizaín, and his sister Rosario Escobar Ortiz and her three children Inamar, Eliphelet and Esther; his partner Yolanda Guerrios, Jan Susler, as well as an extended family of his compañeros the former political prisoners, the movement for the independence of Puerto Rico, and the arts community.