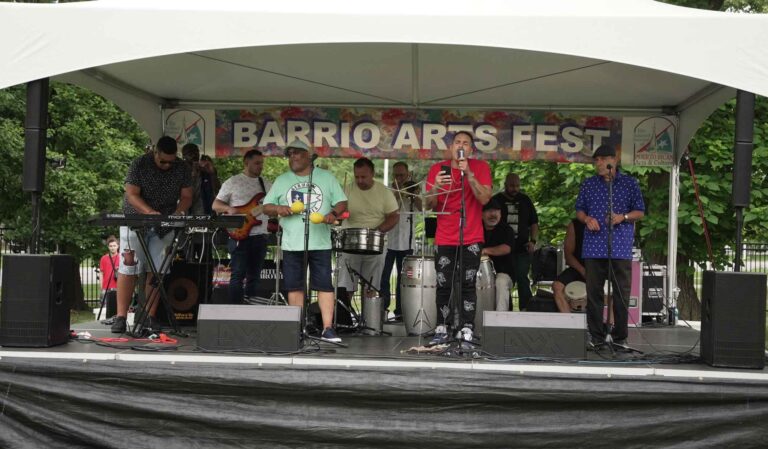 July 10th and 11th marked the official reopening of The National Museum of Puerto Rican Arts and Culture (NMPRAC) after the City of Chicago allowed museums to re-open their doors due to the pandemic.
This was the largest Barrio Art Fest (BAF) in its 20 year history. More than 3,000 attended the two-day event and they were not disappointed. Over 60 vendors were in attendance, seven bands performed on both days and the visitors happily engaged after 18-months of shutdowns and social distancing. Live musical performances, great food, and art from Chicago, New York, and Ohio made this a memorable event as the Puerto Rican Diaspora came together to commemorate this special occasion.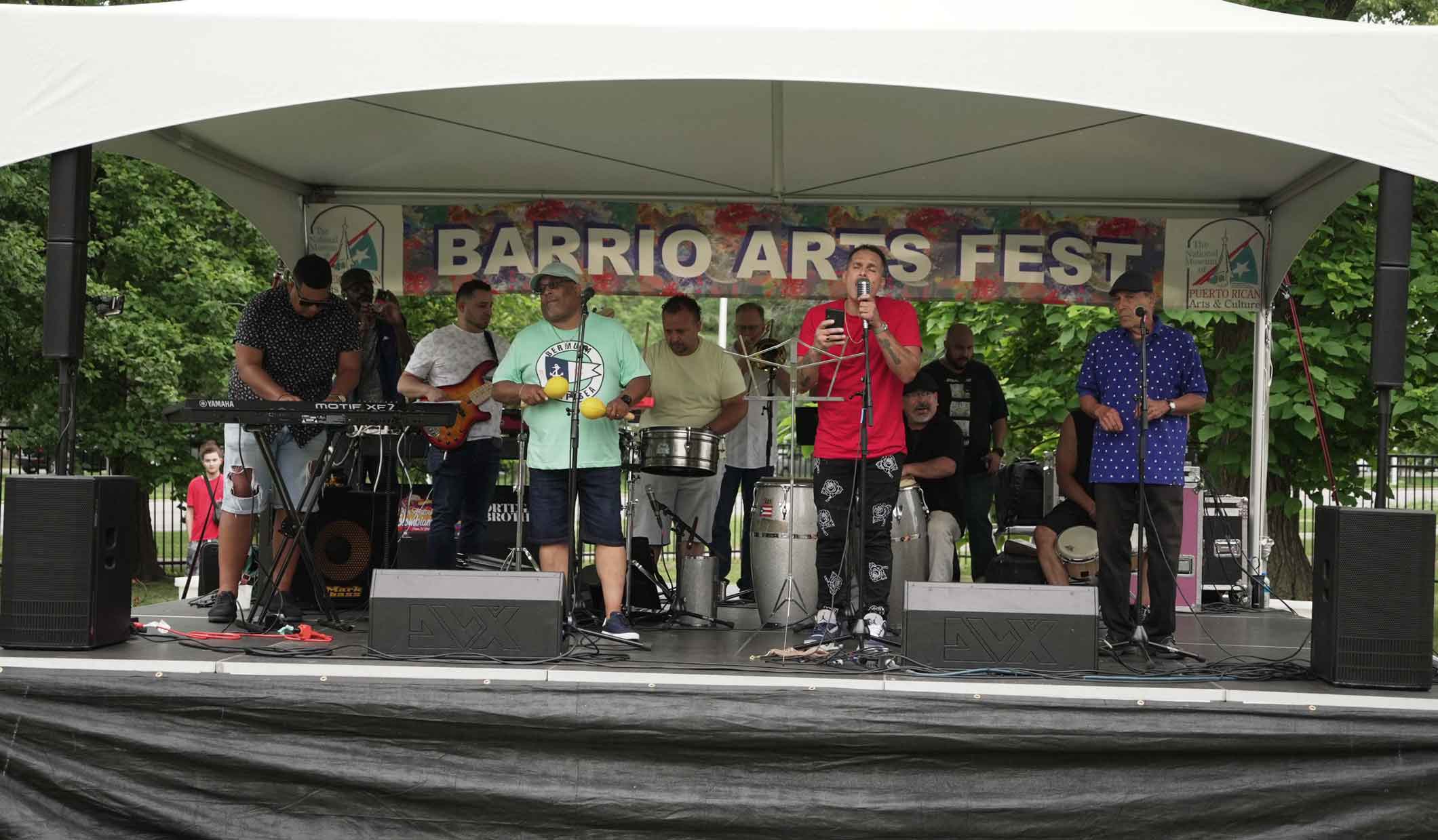 This year the BAF honored the 20th anniversary of the creation of the National Museum. We also celebrated the 25th Anniversary of the world's largest monument to a flag, they just so happen to be Puerto Rican flags. The two flags are gateways to Paseo Boricua on Division Street. They stand 56 feet tall and weigh 40 tons. These flags were commissioned by then Alderman Billy Ocasio as his gift to the Puerto Rican community. They were unveiled on Three Kings Day, January 6, 1995.
This time frame also marked the community celebrations of the 25th Anniversary of the Wright College Educational/Vocational Training Center, The Humboldt Park Library, the 33-million-dollar renovation of Humboldt Park, and the creation of Paseo Boricua.